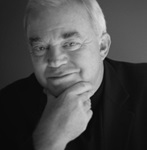 Lifest 2010, a Christian music and preaching festival, has one less sponsor today. A Christian radio station felt the need to pull out because the festival featured Sojourners founder Jim Wallis on its slate of speakers.
The festival, scheduled for July 7-11 in Oshkosh, Wisconsin, boasts more than 150 Christian artists, speakers, and comedians. Wallis will be Friday night's keynote speaker. Over 15,000 people are expected to attend.
But this morning, the Oshkosh Northwestern reported that radio station Q90-FM had pulled its sponsorship because of "fundamental disagreement on the wisdom of bringing Mr. Wallis to Lifest."
Q90-FM posted a statement on their website explaining that the station's leadership felt Wallis' political views, particularly those regarding social justice, to be "humanistic" and that Wallis and Sojourners are "seeking an unholy alliance between the Church and Government."
"We agree with what is commanded through Paul in 1 Timothy 5, that it is our responsibility to take care of 'widows and orphans' and any who are unable to care for themselves," the statement read. "We recognize that individually and as the Body of Christ we are not doing all we could as Jesus taught us to. But we do not believe the solution is the church partnering with the government in this endeavor" (emphasis in the original).
Wallis, who served on the White House Advisory Council on Faith-based and Neighborhood Partnerships in 2009, has worked with Presidents Bush and Obama since 2000 on partnering faith-based initiatives with government programs.
"I was an early supporter of the initiative because I believed that partnerships between the faith community and government in alleviating poverty were both necessary and appropriate within the framework of the Constitution," he wrote for the Huffington Post in 2008.
Q90-FM says that government involvement in faith groups and private charitable initiatives could inhibit faith groups from their primary mission.
"The movement in our nation toward the forced redistribution of wealth through taxation ensures this—when the government controls where the money goes, freedom to express the gospel of Jesus Christ will eventually be eliminated legally, as it has with every Church and State merger since 371 AD," the statement read.
Other religious leaders have come out against Wallis' presence at the festival.
"I do not believe this is a man that should be emulated by young people," the Rev. Kathi Rose of Evangel Worship Center in Menasha, Wisc., told the Northwestern.
Some Christians on the Web have been more strident.
"Travesty at Lifest - Patents: Don't Send Your Kids," declared the Lighthouse Trails blog on June 19.
"Let's just say that progress has been made since the time that guys like Wallis hung out in camouflage attire at backwater conferences held at run down hotels," wrote Ingrid Schluter on Crosstalk Blog.
The festival blog says Lifest organizers have received "several calls and e-mails from parents and pastors" asking about Wallis after an area pastor sent a letter to "churches, ministries and individuals" about the situation. In a post written on Father's Day, they announced that they would leave Wallis on the schedule.
Bob Lenz, president of Life Promotions, which puts on Lifest, told the Northwestern that they invited Wallis in order to promote dialogue.
"We think Wallis, although there may be differences in opinion on some of his politics, is a great person to listen to and has a real message for the church and for kids alike," he said.
Update: Wallis' comments in reaction to the Lifest controversy appeared this morning in the Appleton Post-Crescent. "We believe the church and the government are able to best fulfill their roles when they function separately and apart from institutional intrusion," Wallis said. "However, that does not mean we believe in the separation of values from public life." Though they say they have had two conversations with Wallis, Q90-FM stands by its statement.