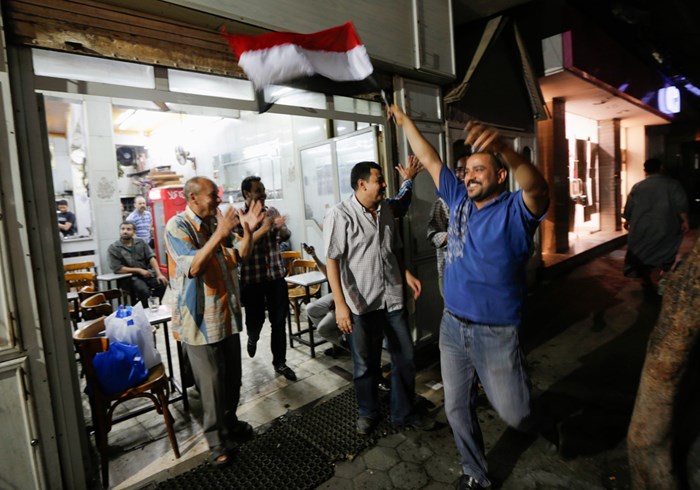 Image: Hiro Komae / AP
Five Egyptian Christians were killed and dozens injured in scattered violence following the ouster of President Mohamed Morsi, according to a report from Morningstar News.
Meanwhile, 51 pro-Morsi protestors are dead, killed in an altercation with the military, in which details are typically contradictory.
"We cannot be happy yet," said Youssef Sidhom, editor-in-chief of the Coptic newspaper Watani. "It seems Egypt must pay a bloody price before it gains its freedom."
Many Christians agree and worry about the future.
"I think the Muslim Brotherhood will be violent," said Bishop Marcos, a prominent member in the Holy Synod of the Coptic Orthodox Church. "They insist on restoring Morsi to his position."
The Brotherhood has called for peaceful protests, but has also spoken out against the role of the church in supporting Morsi's removal. Tawadros II, Coptic Orthodox pope, endorsed the removal of Morsi and, along with other prominent ...
1