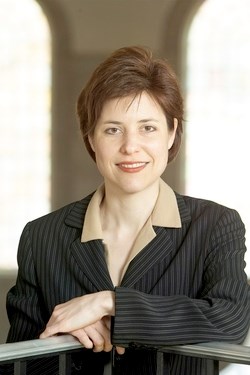 Update (4:10 p.m.): Institutional Religious Freedom Alliance (IRFA) president Stanley Carlson-Thies has released a statement voicing his support for Rogers in her new role.
However, he notes one caveat:
Many faith-based organizations will be very uneasy about Rogers' view that their right to hire on a religious basis should be limited in any program they operate using government funds. Such a universal limit would be unprecedented and would cause many of the government's current and most-valued service partners to have to walk away.
The Interfaith Alliance, Baptist Joint Committee, Sojourners president Jim Wallis, and Anti-Defamation League all also have released statements on Rogers' appointment.
__________________________
(Update, 9:20 a.m.): A call to CT from White House Office of Communications specialty media director Shin Inouye confirmed Rogers' appointment.
In addition, today's Politico Playbook includes a statement from senior adviser to the president, Valerie Jarrett, on Rogers' appointment.
___________________________
The Obama administration has appointed Melissa Rogers as the new director of the Office of Faith-based and Neighborhood Partnerships. Rogers currently is a senior fellow at the Brookings Institution, a D.C. think tank, and also is director of the Center for Religion and Public Affairs at Wake Forest University Divinity School.
But Rogers is no stranger to D.C. politics and widely is known as a church-state expert, speaheading "the publication of a landmark 2010 joint statement on the role of religion in public life."
She formerly directed the Pew Forum on Religion and Public Life before leaving in 2003 for Wake Forest. Six years later, Rogers was appointed as chair of Obama's first Advisory Council on Faith-based and Neighborhood Partnerships in 2009.
New York Times religion correspondent Laurie Goodstein broke the news on Twitter this morning:
White House names new director of faith based office: @melissarogers, expert in church/state issues.– Laurie Goodstein (@lauriegnyt) March 13, 2013
A tweet from former Office of Faith-Based and Neighborhood Partnerships director Joshua DuBois, who resigned last month, confirmed the appointment:
Melissa Rogers is an excellent and truly visionary choice to lead the White (cont) tl.gd/l9v57q– Joshua DuBois (@joshuadubois) March 13, 2013
DuBois also stated, "Melissa is also a committed Christian and lifelong Baptist. She is active in her local church–I know that Melissa has taught youth Bible study, she and her family volunteer with the church food pantry, and she takes care of infants in the church nursery–and she truly cherishes the role of people of all faiths and belief in American public life."
CT has previously reported on the Office of Faith-Based and Neighborhood Partnerships, and noted DuBois's resignation in February. CT also has previously written about Rogers, including her role as a member of Obama's 'spiritual cabinet' and why she signed the health care workers document in 2009. CT noted in 2003 that Rogers would leave Pew to begin teaching at Wake Forest.