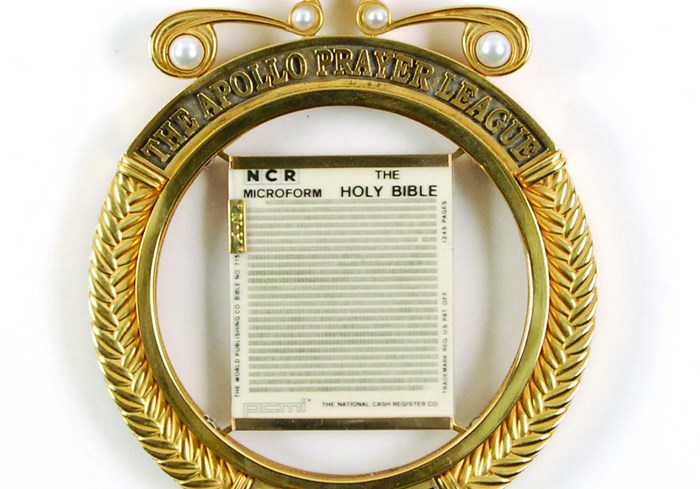 Image: Courtesy of RR Auction
Update: Today the Bay Psalm Book indeed became the world's most expensive, selling for more than $14 million dollars at auction, reportsThe New York Times.
The buyer, philanthropist David M. Rubenstein, "edged out a $12 million dollar pre-set bid" by Steve Green of Hobby Lobby's Green family, reports Religion News Service. The Green family is building a Bible museum near the National Mall.
-----
$130,056 may seem like an outrageous price tag for three Bibles. But that is exactly what the Lunar Bible Collection sold for at a New Hampshire auction last week.
The Lawrence McGlynn Lunar Flown Bible Collection and Archive includes the only complete set of microfilm lunar Bibles that flew on the Apollo 12, 13, and 14 missions.
"Due to weight restrictions on personal items that could be carried by the Apollo astronauts in their assigned personal preference kits, it was necessary to find a Bible small enough and light enough to be taken," notes a press ...
1