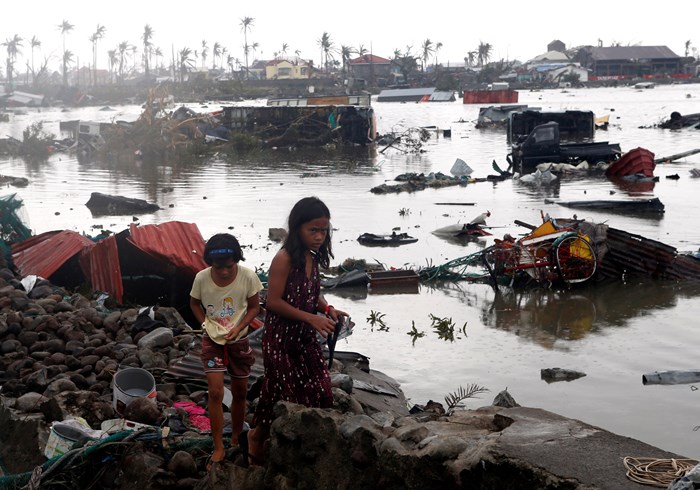 Image: Erik de Castro / Reuters
After abandoning her van and walking for eight hours "over electrical posts and passing by dead people along the way," Mary Ann Zamora finally arrived in Tacloban, one of the Philippine cities worst hit by Typhoon Haiyan (Yolanda), one of the world's strongest storms on record.
"The way we took last night looks like an endless path of misery. There are survivors approaching me, all are in tears, to ask for favors to send SMS for their worried relatives," emailed Zamora, an emergency communications worker for World Vision, to CT from Tacloban, the highly urbanized capital of the province of Leyte (approximately 360 miles southeast of Manila).
Christian relief agencies, especially ones in Asia, were mobilizing teams to provide shelter, food, and medical care. Philippine officials say they expect the death toll to be as high as 10,000 in Tacloban alone. Air transports are bringing in blankets, plastic sheeting for shelters.
"It's normal to see people ...
1