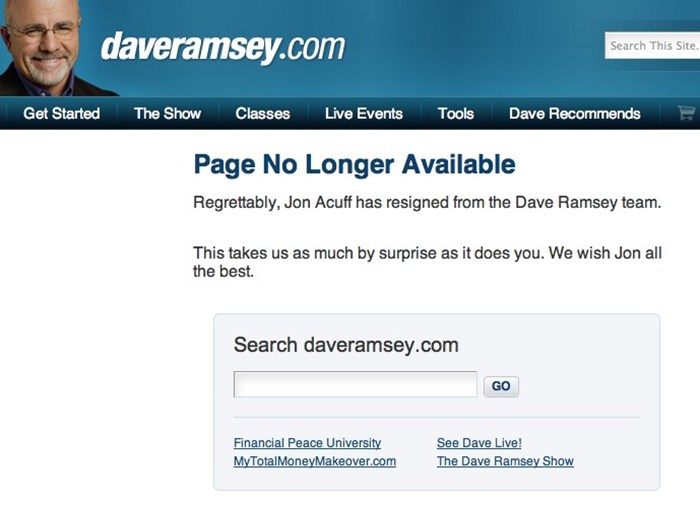 Update (Oct. 21): Jon Acuff launched a new personal blog today, a month after his surprising resignation from the Dave Ramsey team. Ramsey still has control of the writer's former sites, jonacuff.com and Stuff Christians Like.
In his debut post at acuff.me, Acuff describes the feeling of starting over and thanks readers who supported him in the transition to a new chapter.
"The only thing harder than beginning is beginning again," he wrote.
Shortly after publishing the piece, Acuff tweeted that he had to upgrade to a better server to account for the initial flood of traffic.
Acuff has not revealed specific plans for his career post-Ramsey, though his wife, Jenny, is writing a book, How to Be Married to a Dreamer.
-----
Christian author and blogger Jon Acuff suddenly stepped down from his position with financial guru Dave Ramsey on Friday.
Acuff gave no specific reasons for the decision, other than to say on Facebook it was not related to a moral mishap or ...
1