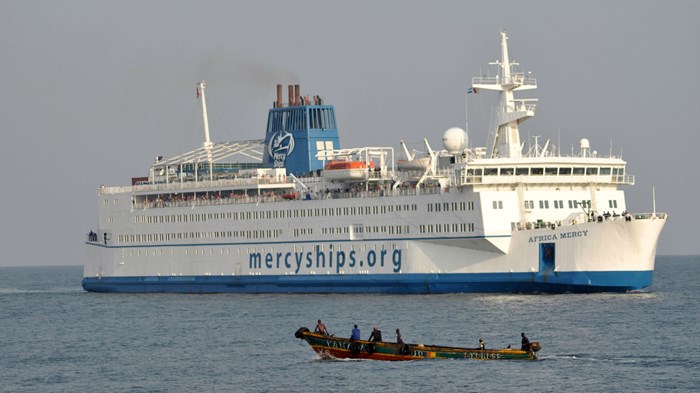 Image: Mercy Ships
The deadly Ebola outbreak in West Africa, which has killed 1,145 people so far, is causing Christian ministries to cancel or postpone activity in the region.
Yesterday the African Evangelical Association, a continent-wide group of pastors, educators, and Christian leaders, announced that the organization was postponing its annual General Assembly due to the viral pandemic that has killed people in Guinea, Liberia, Nigeria, and Sierra Leone. The November meeting was scheduled to occur in Accra, Ghana, which has no Ebola cases so far.
Region-wide, there are at least 2,000 cases. There is no known cure for Ebola, which is spread by direct contact with bodily fluids. But physicians have treated a handful of infected individuals with ZMAPP, an experimental drug, including two Americans with Samaritan's Purse.
However, African health care workers have been hit hard with 80 fatalities from Ebola, according to the World Health Organization (WHO).
"It is improbable to move ...
1