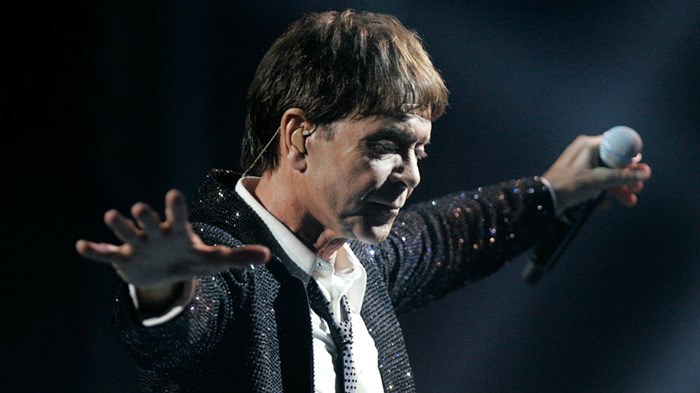 Image: Eva Rinaldi Celebrity and Live Music Photographer/Flickr
In the wake of allegations that Jimmy Savile, the late UK broadcaster, sexually abused dozens of children, British police today searched a residence of a top Christian entertainer. Sir Cliff Richard is alleged to have sexually abused a 16-year-old boy around the time Richard was taking part in a Billy Graham crusade in the mid-1980s.
Richard, who publicly revealed his Christianity at a 1966 Graham crusade, denied the allegations as "completely false."
The 2012 allegations against Savile, who died two years ago, have snowballed into a major, nationwide investigation named Operation Yewtree, which is looking into alleged abuse as long as four decades ago. There are 400 investigations ongoing.
"Richard is the latest famous name in Britain to be embroiled in sexual allegations from decades ago," notes the Associated Press. "British police have made a slew of arrests after revelations that several public figures, including late BBC entertainer Jimmy Savile, used their fame to get away with sexual abuse."
UK police say the search of Richard's residence is not directly part of Yewtree, but information about the alleged assault surfaced independently, leading police to open an investigation.
Richard denied the allegations in a statement given to the BBC:
For many months I have been aware of allegations against me of historic impropriety which have been circulating online. The allegations are completely false. Up until now I have chosen not to dignify the false allegations with a response, as it would just give them more oxygen. However, the police attended my apartment in Berkshire today without notice, except it would appear to the press. I am not presently in the UK but it goes without saying that I will cooperate fully should the police wish to speak to me. Beyond stating that today's allegation is completely false it would not be appropriate to say anything further until the police investigation has concluded.
Media reports indicate that the allegations concern Richard's conduct during the Graham Crusade in Sheffield, England, in the summer of 1985. CT in its Aug. 9, 1985, issue reported that Richard performed during one day of the eight-day event. His appearance at the Bramall Lane soccer stadium boosted attendance that night to 47,200 people. This was the largest attendance at a Graham event in Britain since 1955.
Richard is one of the UK's most popular and successful singers ever, having sold 21.5 million singles. That's more than any other British male artist. He performed at Buckingham Palace in 2012.
Richard, who received honorary knighthood in 1995, is a well-known philanthropist. In 1966, he publicly said he tithed on his income and has been a major donor to the British poverty-fighting charity Tearfund.
CT will update this report as new information becomes available.
[Photo credit: Eva Rinaldi Celebrity and Live Music Photographer/Flickr]