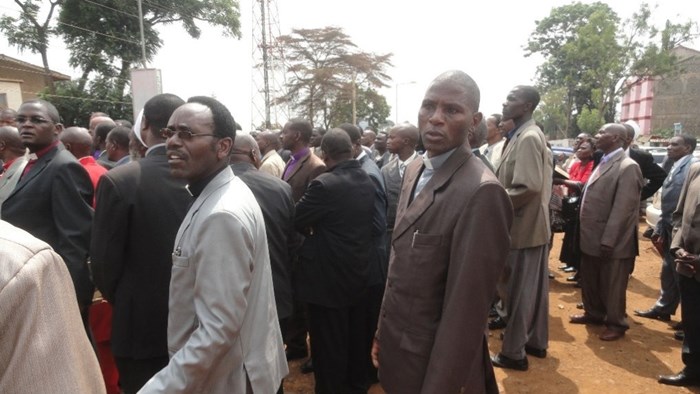 Image: Courtesy of World Watch Monitor
Hundreds of pastors in Central Kenya confronted a county governor last week to protest against a new bill that could see clergy charged for preaching outside of their churches.
The pastors, who say they represent as many as 1,200 churches within Nyeri County, marched to the governor's office on February 12 to protest against the Nyeri County Finance Bill, which includes a section on charging preachers for speaking in public.
The bill, which is yet to be debated by the local government or signed by the county governor, states that clergy must pay 10,000 Kenyan shillings (approximately $117) per day to preach inside a stadium, 8,000 KES ($93) outside a stadium and 5,000 ($58) in rural areas.
Charles Muchiri, priest of St. Peter's Catholic Church in Ruiru, near Nairobi, and chairman of the 300 pastors, said that churches should not be commercialised and treated like businesses, and that the bill would leave clergy dependent upon funds to reach beyond their churches.
"The ...
1