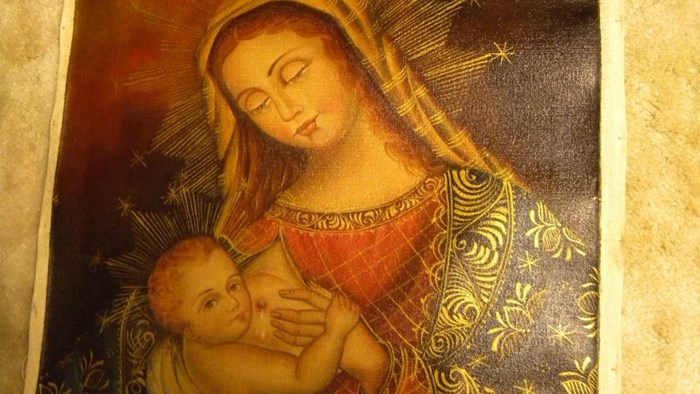 Image: zieak / Flickr
Before the Mommy Wars and weaning debates and the controversial Time breastfeeding cover, there was the Madonna and Child—Jesus, as a baby, nursing at his mother's breast.
Despite the popular depictions of a breastfeeding Jesus throughout history, today's pro-breastfeeding pope has come as a bit of a surprise.
Pope Francis reiterated his support of breastfeeding in public last weekend, amid noisy babies at a baptism ceremony in the Vatican's Sistine Chapel.
"Some will cry because they are uncomfortable or because they are hungry," the Pope said, according to CNN Belief. "If they are hungry, mothers, let them eat, no worries, because here, they are the main focus." At least one mother obliged, breastfeeding her daughter during the ceremony beneath the chapel's famous painted ceiling.
It's not the first time this pope has heard a crying baby and told moms: Let them drink milk. Last month, in an interview with La Stampa, he brought ...
1