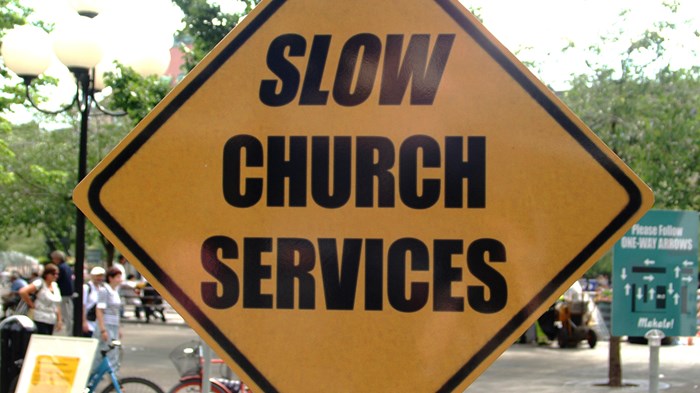 Image: *Kicki*/Flickr
Small churches are friendlier, while large churches have better publicity and higher sermon quality, according to the results of a church marketing project that uses unchurched mystery guests to rate church programs and atmospheres.
Local community members who don't usually attend church visited more than 4,000 churches over six years and rated them on 16 categories, from community awareness, greetings, and music to diversity and youth ministry programs. Faith Perceptions, which has more than 13,000 mystery guests in all 50 states, spearheaded the study and paid community members $45 to participate.
They found that churches with fewer than 80 people in attendance often don't do well with children's ministries or having information available (think updated website). But they lead the pack in greeting guests upon arrival, the pre- and post-service atmosphere and friendliness.
Megachurches, which are often aimed at the unchurched, fared best. Churches with 1,000 members ...
1