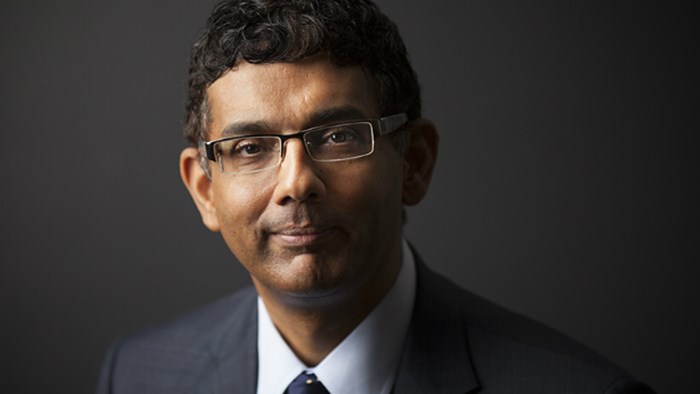 Image: Courtesy: Dineshdsouza.com
Update, Tues., Sept. 23, 2014
Dinesh D'Souza isn't going to prison. The famed conservative writer and now filmmaker was in US District Court in New York this afternoon for sentencing after his May court appearance in which he pleaded guilty to a single count of violating campaign finance law.
In court, Judge Richard Berman sentenced D'Souza to five years of probation, starting with the defendant living in a community confinement center for eight months. Judge Berman also fined D'Souza $30,000 for illegally passing cash donations to a GOP senate candidate using third party "straw donors." Federal law limits the amount each individual can give to someone standing for national election.
Since his May guilty plea, D'Souza has published a new book and released a related film. The New York Times notes:
Even with his fate hanging in the balance, Mr. D'Souza plowed ahead with his thriving career as a right-wing provocateur. Over the summer, while ...
1