13 Million Flee Religion-Linked Conflicts Worldwide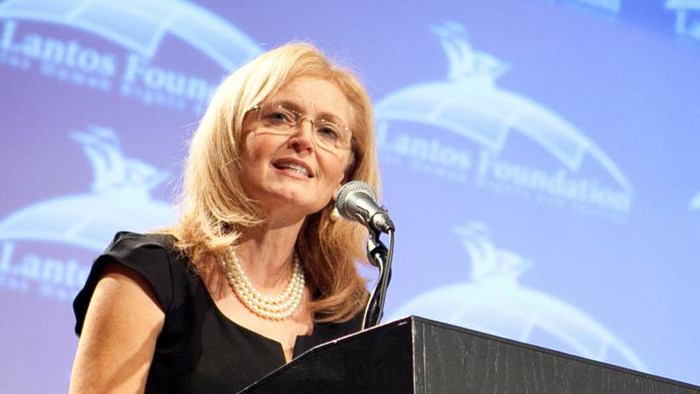 Image: Lantos Foundation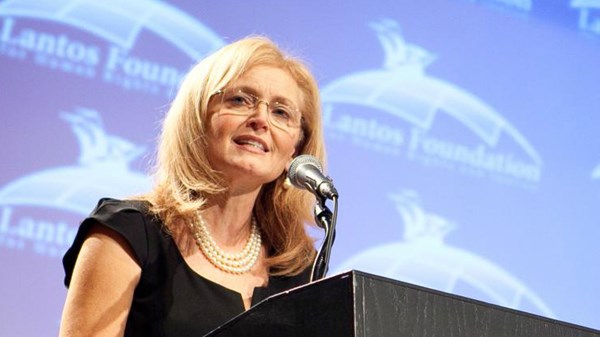 13 Million Flee Religion-Linked Conflicts Worldwide
More than 13 million people worldwide have fled conflicts and crises in which religion has been a key factor, according to the 2015 report from the US Commission on International Religious Freedom (USCIRF).
The annual report released today reveals that most of the 13 million people displaced are from seven nations: Syria, Iraq, Nigeria, Central African Republic (CAR), Eritrea, Burma, and Afghanistan.
"Not a day goes by without at least one country from these lists appearing on the front page of a major newspaper," USCIRF chair Katrina Lantos Swett said in a press statement. She noted:
Humanitarian crises fueled by waves of terror, intimidation, and violence have engulfed an alarming number of countries over the past year. All nations should care about abuses beyond their borders not only for humanitarian reasons but because what goes on in other nations rarely remains there. In the long run, there is only one permanent guarantor of the safety, security and survival of the persecuted and vulnerable. It is the full recognition of religious freedom.
The commission's top recommendation to address the surge in displaced people is that the US government should raise the ceiling on the number of refugees resettled from 70,000 to at least 100,000, with "additional reserves" for the Middle East.
But resettling Middle East Christians overseas has been controversial for years, as the overall population of Christians in the region dwindles. In response to the persistent exodus of Christians, Gregory III Laham, the Greek Catholic patriarch of Antioch and All the East, proclaimed in a 2013 letter to his followers, "Stay here! Don't emigrate! Despite all the difficulties, destroyed churches, abandoned parishes, marginalization, Middle East Christians should remain staunchly in their land, village or district.
"We want to preserve this strong, faithful, convinced, resistant, deep, open, interactive, conversant, active, influential, calm Christian presence at all costs," he wrote, "to be able to bear witness and show Christian values and real Christian vision in our predominantly Muslim world, and be present with and for this world, showing forth the compassionate Christ Jesus, Lover of mankind."
Despite such pleas, tens of thousands of Middle Eastern people, many of them Christians, have sought sanctuary in the United States. Since 2007, the US has admitted more than 84,900 Iraqis as refugees. American religious groups are deeply involved in resettlement. Six of the nine federally approved resettlement agencies are faith-based. In 2002, the lowest annual number (27,110) of refugees were resettled. Some 58,000 were resettled in 2012.
In addition to displaced people, the report highlights five additional major concerns:
Blasphemy laws: "Pakistan, Egypt, Indonesia, Iran, and Saudi Arabia are among the countries with blasphemy laws that egregiously violate religious freedom and position the government as an arbiter of truth."
Non-state actors: "Non-state actors' actions present a major challenge to freedom of religion or belief. In the CAR, Nigeria, Iraq, and Syria, non-state actors are among the primary perpetrators of egregious religious freedom and human rights violations." The commission recommends new efforts to identify nations where non-state actors diminish religious freedom.
Prisoners of conscience: "In Iran, hundreds are in jail for their beliefs, including Baha'is, Christian converts, Sufi and Sunni Muslims, and dissident Shi'a reformers and clerics. Thousands of others are imprisoned in countries including Uzbekistan, North Korea, and Eritrea."
Religious minorities under attack: "In Pakistan, Shi'a, Christians, Hindus, Ahmadis and others regularly are confronted by violence."
Transnational justice: "USCIRF recommends the U.S. government call for or support a referral by the UN Security Council to the International Criminal Court to investigate ISIL violations in Iraq and Syria against religious and ethnic minorities, following the models used in Sudan and Libya."
The USCIRF report noted positive developments in two nations. Nigeria's national election this year did not have interreligious violence. (In the 2011 election, 800 people died in election-related killings.) And in Sri Lanka, the new government has signaled a fresh commitment to religious freedom, and abuses of religious minorities have declined so far in 2015.
The report includes these recommendations to the US government:
The Secretary of State redesignate nine countries as "countries of particular concern," or CPCs, for egregious religious freedom violations: Burma, China, Eritrea, Iran, North Korea, Saudi Arabia, Sudan, Turkmenistan, and Uzbekistan;
Eight additional countries be designated as CPCs: Central African Republic, Egypt, Iraq, Nigeria, Pakistan, Syria, Tajikistan, and Vietnam;
Place 10 countries on USCIRF's Tier 2: Afghanistan, Azerbaijan, Cuba, India, Indonesia, Kazakhstan, Laos, Malaysia, Russia, and Turkey; and
Express concerns for religious freedom in Bahrain, Bangladesh, Belarus, Cyprus, Kyrgyzstan, and Sri Lanka.

04/29/2015