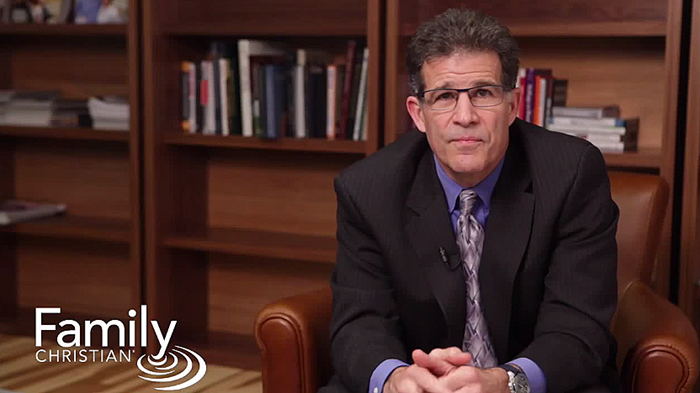 Image: Family Christian / YouTube
The nation's largest Christian retail chain will remain open after a bankruptcy judge approved the sale of the troubled company today.
After six months of wrangling in bankruptcy court, Grand Rapids-based Family Christian Stores will be sold debt-free to FCS Acquisitions for between $52.4 and $55.7 million, according to MLive.
The move will cost creditors millions of dollars but will keep more than 200 bookstores open as venues for publishers and vendors to sell products in the future.
The plan was approved by Judge John Gregg Tuesday morning.
"We have a sovereign God who has a plan for Family Christian," said CEO Chuck Bengochea, adding that the chain will probably close a dozen stores in the next few months. "We have been through dark days and now we can celebrate."
Family Christian—which will be renamed FCO, LLC—was able to shed more than $127 million in debt.
On Friday, Family Christian Stores' creditors, many of them Christian publishers and vendors, voted 162 to 7 in favor of the sale. According to court records, Family Christian owed about $108 million to the creditors who approved of the sale. It owed about $97,000 to the creditors who opposed the sale.
The sale will preserve Family Christian's business for now.
"For the short term they will be healthy. And if they can adapt to the retail challenges ahead they may be successful," Christian literary agent Steve Laube told CT in an email. "Unfortunately, their financial 'health' came at the expense of a number of publishers, suppliers, and authors."
Because of the sale, Family Christian's suppliers will have to cope with being paid cents on the dollar for products they had shipped to the retailer.
Gospel Light Publishing, which sells Sunday school and Vacation Bible School curriculum through Family Christian, filed for bankruptcy last Friday, the same day that creditors voted overwhelmingly to keep Family Christian in business.
"It was a contributing factor in our need to seek court protection," Gospel Light CEO Dave Thornton told CT. "We had to write off $143,000 in expected income, and we're a smaller, family-owned Christian publishing company that didn't have deep enough pockets to sustain that, combined with other unexpected losses this spring."
Gospel Light expects to be sold to a party that will continue the Christian education business, Thornton said.
Mark D. Taylor, president of Tyndale House Publishers, said Family Christian will pay creditors for products they shipped to the bookstore chain in the three weeks before the retailer filed for bankruptcy.
"That still means large write-offs for all publishers and other suppliers, but getting something is better than nothing," he told CT in a statement. "And the most important part of the story is that the Family Christian bookstore chain has survived the bankruptcy and will continue in business."
After filing for bankruptcy in February, Family Christian tried to sell itself to FCS Acquisition earlier this summer but failed. Creditors worried that the sale was too favorable to FCS Acquisition, which has ties to Georgia business Richard Jackson. Jackson is president of the board of the nonprofit that owns Family Christian.
Despite 266 stores in 36 states bringing in $230 million in gross revenues in 2014, Family Christian struggled to pay its bills. Sales of $305 million in 2008 had steadily shrunk to a projected $216 million this year.
Three years ago, Family Christian bought itself back from private equity owners, and in 2013 promised to donate all profits to serving widows and orphans around the world.
CT has closely followed the case, including the initial bankruptcy filing, a lawsuit filed by 27 Christian publishers, Family Christian's bid withdrawal, the court's rejection of the "flawed" auction, and the judge's agreement to let the creditors decide the chain's fate.
CT also dug into the biblical debate over bankruptcy and whether Family Christian was right to turn to the law for protection from its debtors.