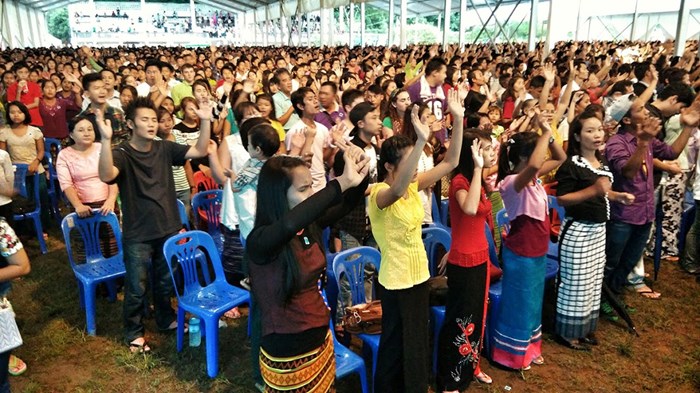 Image: Teen Mania
Taking its flagship event overseas for the first time, Teen Mania held its Acquire the Fire conference last month in Myanmar (Burma).
The slowly-reforming country regularly appears on lists of the hardest places for Christians to live. More than 13,000 Burmese attended the two-night youth rally in Yangon, the nation's largest city, on July 24 and 25.
"It's been 60 years since the gospel was publicly proclaimed to this predominantly Buddhist nation," Teen Mania president Ron Luce said in a statement. "We pray this will be the start of a new day of ministry in Myanmar. The prayers of Myanmar's faithful are being answered. God has not forgotten them, and neither have we."
In the past four years, Myanmar has begun transitioning from a military dictatorship to a budding democracy, opening the way for economic trade—and increased access to the West's materialism. Looking to stem secular values among youth who have quickly embraced cell ...
1