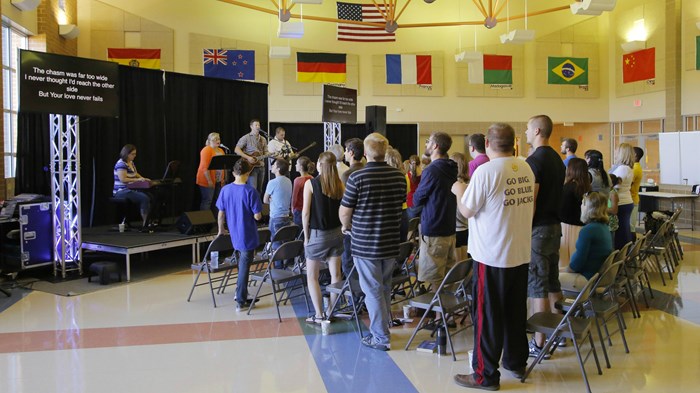 Image: North American Mission Board
Protestants are planting new churches in America faster than their old churches are closing.
More than 4,000 new Protestant churches opened their doors in the United States in 2014, outpacing the 3,700 that shuttered, according to estimates by LifeWay Research based on input from 34 denominational statisticians.
And American church planters say 42 percent of their worshipers were unchurched while 43 percent switched from an existing church, according to LifeWay's 2015 National Church Planting Study, released today.
For the study, the Nashville-based research organization analyzed 843 churches started since 2008 by 17 denominations and church-planting networks, including: the Assemblies of God, Baptist Missionary Association of America, Center for US Missions (Lutheran Church–Missouri Synod), Christian and Missionary Alliance, Converge Worldwide, Evangelical Free Church of America, Free Methodist Church USA, International Pentecostal Holiness Church, Lutheran Church–Missouri ...
1