Episcopalians and Mennonites don't divest from Israel, while a pro-Israel campus group gets a $20 million jumpstart.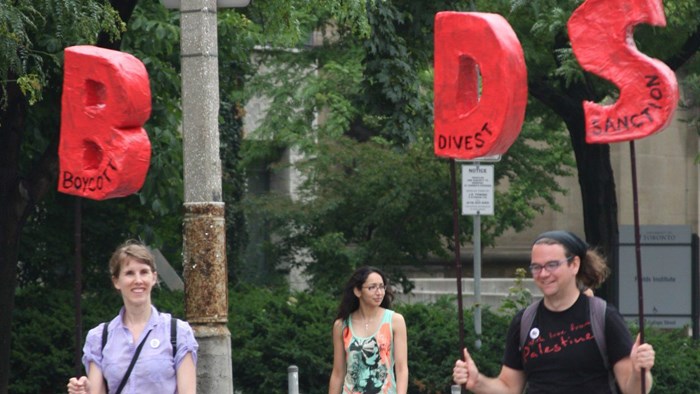 Image: Tim & Selena Middleton / Flickr
In June, the United Church of Christ voted to divest from companies that "that profit from the Israeli occupation of Palestinian territories and boycott of products produced in such territories by Israeli companies."
Two other denominations, however, decided not to follow in the UCC's footsteps, at least for now.
The Mennonite Church USA voted earlier this month to delay a decision on divesting from Israel until 2017. On the same day, the Episcopal Church rejected a proposal to divest from companies that operate in the West Bank and to boycott items made in Israeli-occupied settlements there. (The Episcopal Church did vote to divest from fossil fuels.)
Tom Harder, a member of the steering committee for the Mennonite Palestine Israel Network, told The New York Times that some Mennonites were wary of voting against Israel.
"I think there are folks in the denominations who continue to believe that we need to support Israel at all costs, and so a resolution ...
1