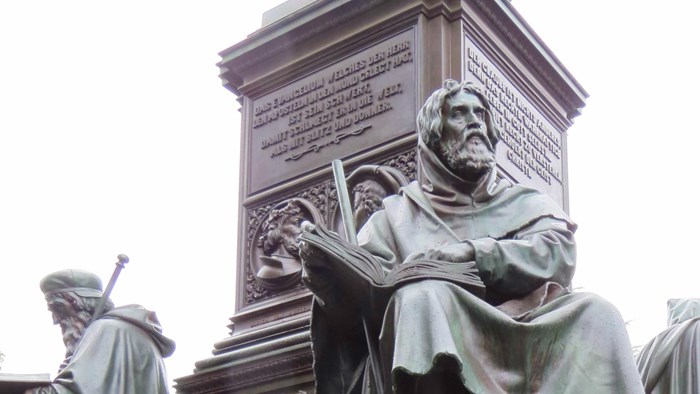 Image: Luke Jones / Flickr
At the same time NBC's Brian Williams was beginning his high-profile "apology tour," a quieter confession from the Vatican slipped under the radar.
In late June, Pope Francis apologized to "the oldest evangelical Church" for the Catholic Church's persecution during the Middle Ages.
"On the part of the Catholic Church, I ask your forgiveness, I ask it for the non-Christian and even inhuman attitudes and behavior that we have showed you," Francis said during the first-ever visit by a pope to a Waldensian church. "In the name of the Lord Jesus Christ, forgive us!"
The Waldensian church was founded by Peter Waldo in the 12th century after he gave up his possessions and took up a life of poverty and preaching.
Waldo's monastic lifestyle and ideas were similar to those of the pope's namesake, Francis of Assisi, but his insistence on preaching as a lay person, and on speaking out against the excesses of the church, ...
1