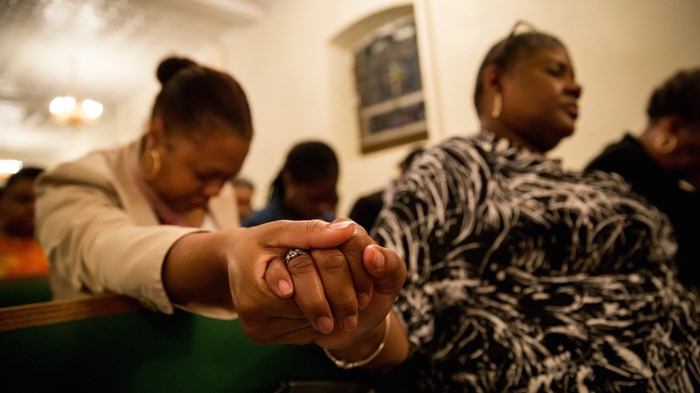 Image: Eric Thayer / Getty
Among the startling details in America's latest mass shooting was the location: a church Bible study.
A gunman killed nine people from a historic African American congregation in Charleston on Wednesday. The incident is the deadliest church attack in decades.
Violence has increased on church properties across the country. Dozens of US churches report fatal incidents each year, according to data from church violence researcher Carl Chinn.
Last year, 74 people died during violent altercations at churches. A quarter of those occured during attempted robberies.
Other motives included domestic violence and mental illness. Religious bias only triggered 6 percent of attacks, according to Chinn's assessment. (His research did not track racism as a factor.)
Like shooting suspect Dylann Roof, the vast majority of aggressors—nearly 8 in 10 of them—were not affiliated with the church.
Following the tragedy at Emanuel African Methodist Episcopal Church, writers and ...
1