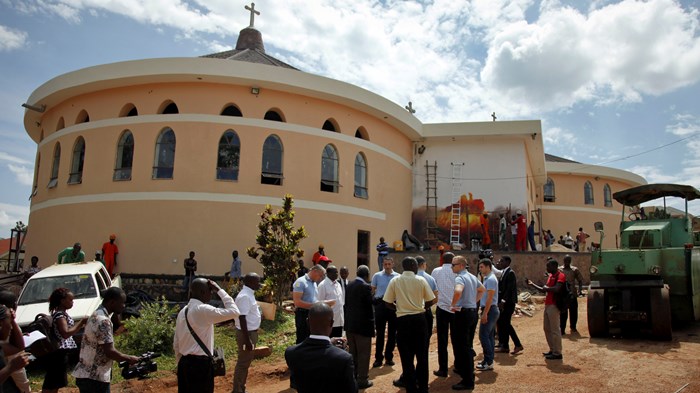 Image: Stephen Wandera / AP Images
[First posted on Wednesday, November 25, at 12:23 p.m.]
Pilgrims walk hundreds of miles to swat at mosquitoes and dip their jugs, body parts, and even their babies into the murky water of a rectangular lake here on the northeast outskirts of Uganda's capital city.
Millions of faithful Catholics show up in Kampala on "Martyrs Day" every June 3 from all over East Africa. They commemorate 45 young men—23 Catholics and 22 Anglicans—who died for their faith in the late 1800s as Ugandan political winds shifted. For this year's observance, 500 pilgrims from Kenya spent more than a month walking 300 miles on foot to reach the Martyrs' Shrine in Namugongo, according to the Vatican.
"What did you know at age 15?" said Jane Frances, a nun with the Comboni Missionary Sisters in Uganda, while on a recent flight from Kampala to Ethiopia. "At that young age, they were so brave. They were burned to death." She attends the remembrance ...
1