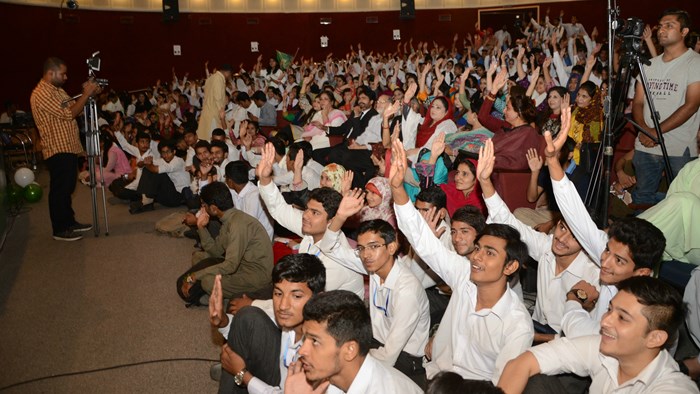 Image: World Watch Monitor
One of Pakistan's largest Muslim youth organizations has pledged to change how members refer to Christians.
In Pakistan, Christians are known by the Urdu word Isai. It's a derivation of Isa, the Arabic word for Jesus used in the Qur'an. First used during colonial times, Isai now carries pejorative overtones of street sweeping and other occupations done by the lowest castes.
To confront these stereotypes, Pakistan's biggest youth development NGO, Bargad, has created a program to teach an alternative word. Last month, more than 500 Muslim students from around the country took an oath to call Christians Masihi (People of the Messiah), which Pakistani Christians say has a more positive connotation.
"Why can't we Muslims just call the Christians by the word they think is more respectable for them?" said Bargad executive director Sabiha Shaheen. "Today we are sowing a seed for social harmony and change. … All students have taken an ...
1