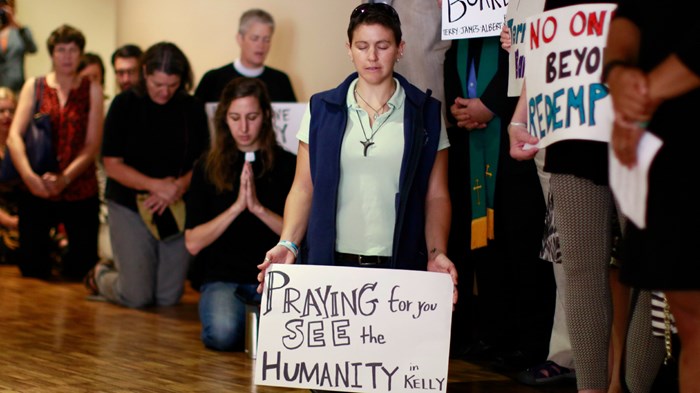 Image: Bob Andres / AP
Since the early 1970s, the National Association of Evangelicals (NAE) has stood in favor of the death penalty. It reasoned that capital punishment was an ethical stance for Christians because it works as a deterrent and lends appropriate gravitas to heinous crimes.
"If no crime is considered serious enough to warrant capital punishment, then the gravity of the most atrocious crime is diminished accordingly," reads the NAE's 1973 resolution. "We call upon Congress and state legislatures to enact legislation which will direct the death penalty for such horrendous crimes as premeditated murder, the killing of a police officer or guard, murder in connection with any other crime, hijacking, skyjacking, or kidnapping where persons are physically harmed in the process."
Last week, the board of directors voted to update the NAE's stance, and acknowledge for the first time that opposition to the death penalty is also a legitimate application of Christian ...
1