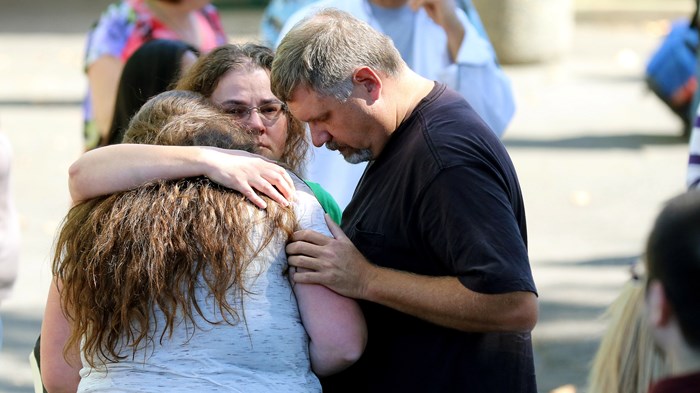 Image: Ryan Kang / Associated Press
For Jerry Smart, the past 24 hours in Roseburg, Oregon, have been filled with tears, anger, and hours of anxious waiting.
Smart, senior pastor of Foursquare Gospel Center in nearby Winston, spent most of Thursday afternoon at the Douglas County Fairgrounds, counseling students from Umpqua Community College, where the shooting took place.
Some were grieving. Some were still in shock after escaping the attack that left nine people dead.
Students were bussed to the fairgrounds, having left their cars, backpacks, and cell phones behind.
"One woman got off the bus and was crying uncontrollably," Smart told CT. "She told me that 30 minutes earlier, her friend died in her arms."
It was there that Smart first heard that the gunman, whom police identified as Chris Harper Mercer, had asked students if they were Christians before shooting them. Other pastors whom CT spoke with recalled similar stories.
"He would ask people, 'Are you a Christian?'" ...
1