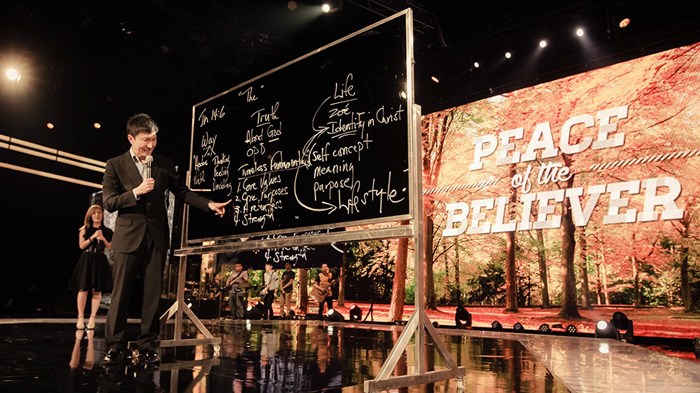 Image: Michael Chan
On Sunday, the senior pastor of Singapore's second-largest megachurch bowed three times to his congregation and apologized.
Last week, Kong Hee and five other leaders of his 17,000-member City Harvest Church (CHC) were found guilty by Singapore's charity commissioner of siphoning $35.9 million in church funds to support the singing career of Kong's wife and church co-founder, Sun Ho, in the United States and Asia. The megachurch maintains that Ho's pop music was intended as a form of outreach to non-Christians.
"[I am] sorry for the pain you all have had to endure under my leadership and watch ... but hopefully, that season in the life of our church is in the past," said Kong, according to CHC.
"As was the case throughout these past three years of court trial, and the earlier two years of investigation, we have placed our faith in God and trust that whatever the outcome, He will use it for our good (Romans 8:28)," Ho told CHC members last week ...
1