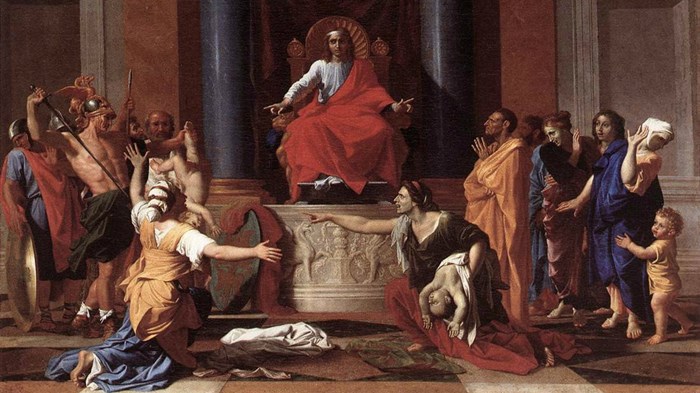 Image: Wikimedia
Distributing the royalties from religious television broadcasts is more complicated than two mothers arguing over their baby in Solomon's court, a federal court ruled last month.
"King Solomon was not subject to the Administrative Procedure Act; the Royalty Judges are," wrote judges on the D.C. Circuit Court of Appeals. "Congress thus required that the Royalty Judges' determinations rest on a focused analysis of the record, not an arbitrary splitting of the baby."
The dispute, between two groups of Christian television producers, stems back to the way Congress set up television broadcasting in order to protect "intellectual property while also ensuring the information flows freely," the opinion said.
Cable or satellite television companies are allowed to rebroadcast any broadcast television show they want, without getting permission from the show's owners. In return, they pay royalties to the federal government. The Copyright ...
1