France's Jacques Hamel wasn't the only Christian leader killed this summer.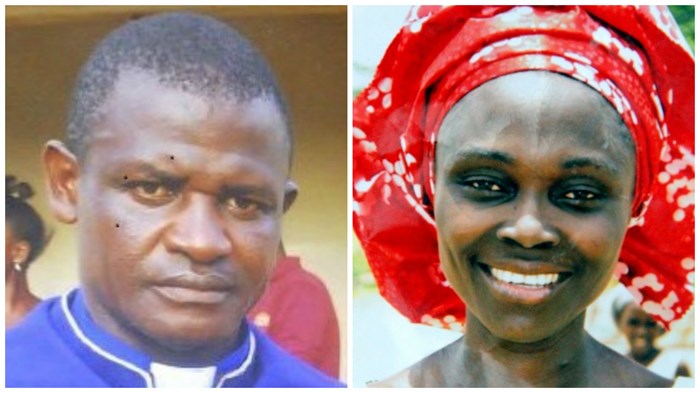 Image: World Watch Monitor
Last week, France buried Jacques Hamel, the 85-year-old Catholic priest murdered by Islamist extremists while celebrating mass on July 26. Thousands of people, including journalists from around the world, attended the funeral.
Three days earlier, another pastor was buried, also a victim of a terrorist attack. She was the second of two pastors murdered in Nigeria this summer. Their funerals were local; their deaths largely unnoticed by the media.
What pushed Hamel's story onto Europe's front pages was its location. Since the January 2015 mass shooting at the Charlie Hebdo magazine office in Paris, France has suffered nearly 240 deaths in more than 10 attacks by people claiming allegiance to ISIS. Though Christians were among the victims of those attacks, Hamel's killing was the first to target Christians specifically, in a church.
"This tragic attack, so close to home and following other recent horrors, is another example of the persecution we see all too often in countries around the world," stated Open Doors UK, the British arm of Open Doors, a global ministry that supports Christians who live under pressure because of their faith.
In its World Watch List 2016, Open Doors documented reports of more than 7,000 Christians killed and more than 2,400 churches attacked globally last year. (This interactive map provides some idea of the scope of the attacks.)
The killing of Christians in Nigeria rose 62 percent in 2015, mostly perpetrated by Boko Haram, Muslim Fulani herdsman, and Islamist extremism in the government, according to Open Doors. Nigeria is ranked No. 12 on Open Doors' list of the world's most dangerous locations for Christians.
This summer in Nigeria, Muslim youth attacked church members after Friday prayers, stabbed a Christian man for eating during Ramadan, and beat to death a 74-year-old pastor's wife who asked a Muslim youth to do his ablution away from the front of her shop.
Two pastors were also killed.
Joseph Kurah, regional chairman of the Christian Association of Nigeria (CAN) in the central state of Nasarawa and a pastor of the Evangelical Church Winning All, was murdered on June 30 by suspected Fulani herdsmen on his farm in Obi.
Then on July 9, Eunice Elisha, 42, an assistant pastor at the Redeemed Church of God in the Kubwa region of the Nigerian capital of Abuja, was killed. She was buried on her birthday—July 23. Local media published photos of her husband, Olowale, and their seven children, all dressed in pale blue, standing next to her grave.
Their respective spouses spoke to Open Doors International about what happened.
"Two days before, Joseph heard that there were woodcutters in the area and asked if he could borrow their machinery to cut down some trees on his farm," Kurah's wife, Martina, said. "While he was on the farm, a young man approached and started arguing with him. He said Joseph was cutting down a tree that belonged to him."
Image: World Watch Monitor
Martina continued:
Joseph reported the incident to the local traditional ruler, who summoned them both to a discussion. The ruler ordered Joseph to pay for the tree, which he did, but following the meeting the youth threatened him, [saying]: "A fight is not finished in a day." Everyone present heard him and the ruler issued a warning to [him].

Joseph decided to stay away from the farm the next day, but when the youths he had hired to help him called late afternoon to tell him the machine had broken down, he went to assist them. I begged him not to go, but he wanted to help the youths. After replacing the part, he continued to work with them so that they could finish that day.
As they were packing up, they heard some shouting in the bush, and the next moment a group of Muslims came running towards them. "I know they have come for me," he apparently told the youths with him. They ran away, but Joseph faced the attackers. They killed him and left his mutilated body.

Back home, I was growing anxious. A neighbour came to ask if he was home, but when I told her he was not back yet, she said she heard rumours that he was attacked and badly injured [his hands were cut off]. I started shivering, hoping he was just injured. But a few minutes later a church member arrived in tears and told me, "Baba was killed."

I started shouting and collapsed. Some men from the congregation went and collected his body and took it to the morgue. After all of this, I cried until I had no more tears left.
Ebenezer, their oldest son, said he was tempted to take revenge.
"At first I made up my mind that I must avenge the death of my father, even if it would cost me my own life," he said. "But after many words of encouragement from different people, I realized that two wrongs can never make a right. My father is gone and I will never see him again. My prayer is that those who killed him should never find peace until they repent and turn to Christ."
The Christian Association of Nigeria accused Fulani herders of the murder and expressed concern over its brutality. They said the recent increase in such attacks against Christians is preventing them from going to their farms.
After Eunice Elisha was murdered, her husband Olowale told Open Doors what happened: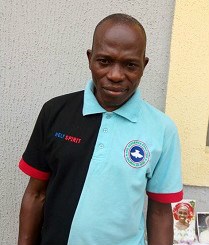 Image: Open Doors International
"About three weeks ago, my wife preached next to a mosque, while the imam in the mosque was also preaching. He stopped talking and listened to what Eunice was saying and then told his members to listen to what she was saying because she was speaking the truth about God. When she told me about this, I told her to be very careful."
After a stranger claiming to be a local imam visited them and demanded money from Eunice, Olowale said he "began to feel very uncomfortable."
He went on:
[On July 8] we prayed all night and Eunice led us in worship songs. Little did I know that this was the last time we would ever pray together. We went to sleep at about 4 a.m. Eunice got up at about 5 and left for her morning preaching, as she did most mornings. She usually came back by about 6:30, but on that day, she didn't return on time. As I lay in bed, I wondered what could be the matter.

Meanwhile, my sons had gone out for football training. While they were playing, some boys told them that a woman had just been killed on their street, while she was preaching. Immediately they ran home, shouting.

I jumped out of bed and ran to where the killing took place. I didn't find my wife there. All I saw was a pool of blood. I asked the people standing around where my wife was, and they told me police had taken her to the station in their van. I went down to the station and there I found the body of my wife.

I broke down and cried. We were taken into the station and consoled. Eventually someone drove us home because I was in a state of shock. I lost my true companion.
CT covers the annual World Watch List released by Open Doors. Last year was the worst in modern history, and violent Islamist extremism was the main culprit, "with its rise being the lead generator of persecution for 35 out of the 50 nations on the list," according to Open Doors. "Its two hubs are in the Middle East and sub-Saharan Africa, regions where persecution has risen to a level akin to ethnic cleansing."