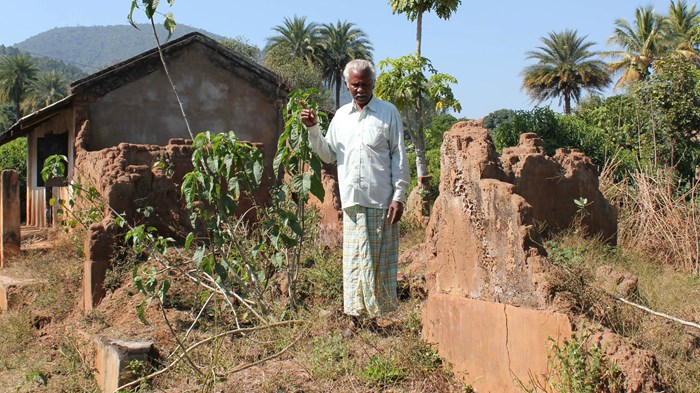 Image: Anto Akkara / World Watch Monitor
In 2008, the death of a Hindu leader led to the worst case of anti-Christian violence in India's history.
About 100 Christians were killed, 300 churches attacked, 6,000 Christian homes damaged, and 50,000 people displaced when Hindu fundamentalists blamed Christians for the murder of Hindu leader Swami Laxmanananda Saraswati. The violence took place in the Kandhamal district of the eastern coastal state of Odisha.
(The same state made the news on Christmas Eve the year before for another string of attacks connected to Saraswati, and in 1999 when Hindu radicals burned missionary Graham Staines and his two young sons to death as they slept in their Jeep. In 2008, fundamentalists announced their intention to destroy all of the Christians living there.)
This month, India's Supreme Court ordered the Odisha government to reinvestigate the trials of perpetrators "where acquittals were not justified on facts." Of the 827 criminal cases registered, 315 were not pursued, and ...
1