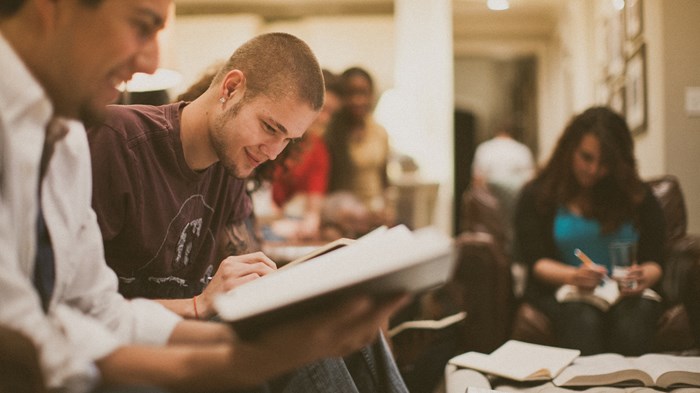 Most practicing Protestant teenagers—those who identify as Protestant, attend church at least once a month, and say their faith is very important in their lives—who read their Bible do so the same amount all year long (73%), much like all Bible-reading American teens (69%).
Of those who are left, 18 percent of practicing Protestant teens read more during the school year; only half that amount read more during the unstructured summer (9%). Those numbers echo across all teens (21% read more during school, 10% in the summer) and non-practicing Christian teens (19% read more in the school year, 10% in the summer).
Those findings come from the second annual poll of how more than 1,000 teens ages 13 to 17 interact with the Bible, commissioned by the American Bible Society and conducted by the Barna Group in May.
Though there are fewer of them (16%, compared to 20% in 2015), practicing Protestant teens look a lot like they did last year. Slightly fewer said the Bible contains everything ...
1