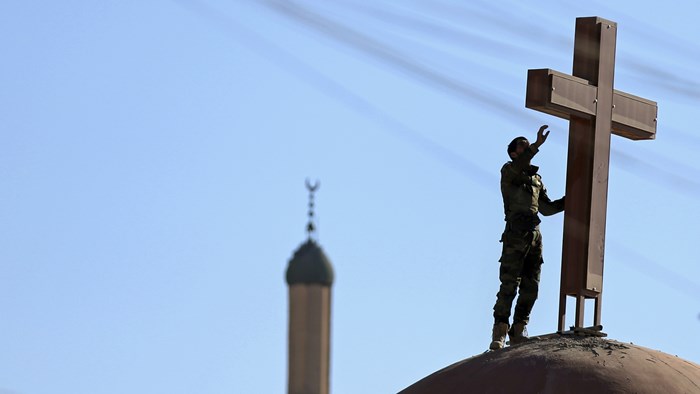 Image: Hadi Mizban / Associated Press
President Obama has approved legislation promoted by religious freedom advocates that should strengthen the United States' effort to combat persecution of Christians and other faith minorities.
The House of Representatives approved the Frank R. Wolf International Religious Freedom Act (IRFA), H.R. 1150, on December 13 to complete congressional action on the proposal. That action came only three days after the Senate amended and passed an earlier House-approved version. Both the House and Senate endorsed the amended bill without opposition.
Bill supporters were optimistic that Obama would sign the measure, named in honor of Congress' longtime top religious freedom advocate, into law. He did so on Friday.
H.R. 1150 serves as an update of the 1998 bill that established a religious freedom office in the State Department and an independent watchdog panel, the US Commission on International Religious Freedom (USCIRF). Wolf, the since-retired congressman from Virginia who championed ...
1