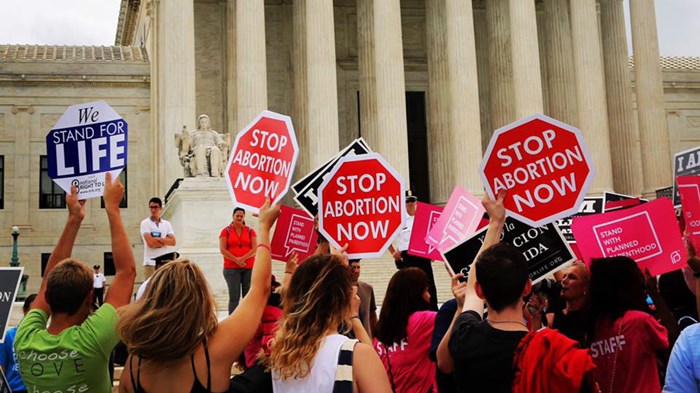 The Supreme Court sided with abortion providers in a landmark case today, striking down Texas' stricter requirements for clinics and setting a potential precedent against similar regulations in other states.
Ruling on its first abortion case since 2007, the court voted 5-3 that the provisions of the 2013 Texas law known as HB-2 "place a substantial obstacle in the path of women seeking a previability abortion, constitute an undue burden on abortion access, and thus violate the Constitution."
Justices Clarence Thomas, Samuel Alito, and Chief Justice John Roberts dissented.
This is the court's first decision in more than 15 years to place limits on the record numbers of pro-life laws passed on the state level, Politicoreported.
The Texas law required abortion clinics to comply with the same requirements as outpatient surgery centers, and mandated that abortion doctors have admitting privileges at nearby hospitals.
Due to location, many were unable to meet the new standards. ...
1