This election, many of evangelicals' GOP allies across the Tiber are leaving for Clinton.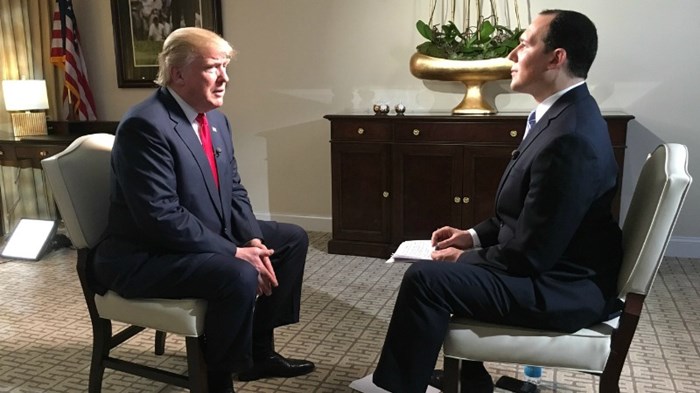 Image: PRNewsFoto / EWTN
During an interview last night on the Catholic Eternal Word Television Network (EWTN), Donald Trump said, "Why would an evangelical or a Catholic—almost you could say anybody of faith, but in particular evangelicals and Catholics—how could they vote for Hillary Clinton?"
Trump was also featured on Pat Robertson's Christian Broadcasting Network (CBN) the same night, saying if evangelicals turn out to vote, "we're gonna win the election." [Both videos appear at the end of this article.]
The truth is, evangelicals and Catholics no longer make up the religious voting bloc Republicans relied on for decades—and it's Catholics who are stepping away for Clinton. While many evangelicals have given Trump their reluctant blessing, more of their brothers and sisters across the Tiber are increasingly split between the Republican and Democratic presidential tickets.
Most evangelicals of color have backed Clinton, and American Catholics' ...
1