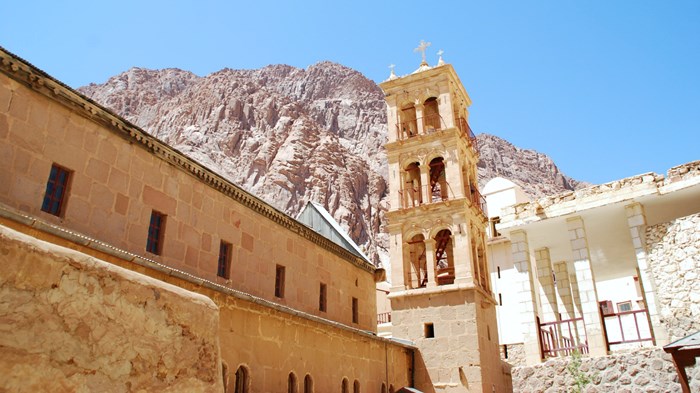 Two weeks after killing 47 Egyptians in twin church bombings on Palm Sunday, the Islamic State claimed a fresh attack on the ancient monastery of St. Catherine on the southern Sinai peninsula.
One policeman was killed and four injured during an exchange of gunfire at a checkpoint about half a mile from the monastery entrance. Police were eventually able to gain control and force the militants to flee, according to the Ministry of Interior as reported by Ahram Online.
ISIS claimed responsibility in a terse statement via their official news agency, Amaq. However, local speculation suggested it may have been a result of skirmishes between disgruntled tribes and the government.
St. Catherine's is named after the fourth-century martyr from Alexandria, and was built in the sixth century by the Byzantine Emperor Justinian. The monastery belongs to the Greek Orthodox Church, and was declared a UNESCO world heritage site in 2003.
In the mid-19th century, the fourth-century Codex Sinaiticus was ...
1