Neil Gorsuch's First Religious Liberty Case Is a Playground Fight
Image: Eric Thayer / Getty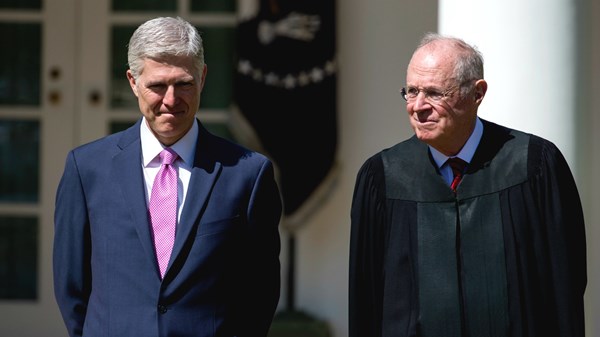 Neil Gorsuch's First Religious Liberty Case Is a Playground Fight
The US Supreme Court waited for Neil Gorsuch before hearing its biggest church-state case of the year.
Now, for the sake of Christian schools across the country, American evangelicals are hoping the new justice will continue his pattern of siding with religious groups' First Amendment rights.
More than 15 months after the high court took on a case involving a Missouri church denied a state grant to make its preschool playground safer, the nine justices will hear oral arguments on Wednesday in Trinity Lutheran Church of Columbia v. Comer, their only religious liberty case this term.
"The church isn't asking for favorable treatment. It is asking to be treated the same as every other nonprofit," said David Cortman, senior counsel for Alliance Defending Freedom (ADF), which is representing Trinity Lutheran in court.
The case tests how far officials can take the separation of church and state, and whether constitutional principles can be used to justify what Cortman calls "worse treatment" for religious organizations.
Depending on how broadly the court rules, the dispute over this Lutheran school playground could determine the future of state funding to religious schools, which has become a particularly hot issue amid the recent push for school choice.
Dozens of religious organizations have sided with Trinity Lutheran, including the National Association of Evangelicals, the Ethics and Religious Liberty Commission of the Southern Baptist Convention (SBC), the US Conference of Catholic Bishops, and the American Association of Christian Schools. They view the state of Missouri's decision as religious discrimination—a case where a church was denied a benefit simply for being a church.
Back ...
04/19/2017