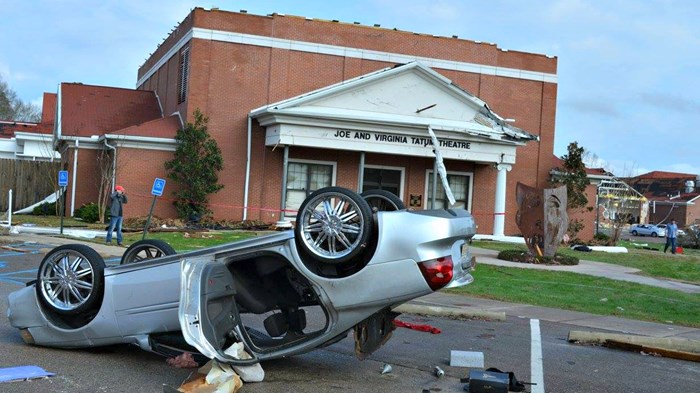 Image: William Carey University
An EF3 tornado that ripped through southern Mississippi early Saturday morning damaged nearly all of the 30 buildings on William Carey University's Hattiesburg campus and left seven students injured.
William Carey is affiliated with the Mississippi Baptist Convention and has campuses in Hattiesburg and Biloxi.
"The outpouring of support from not only here in Hattiesburg but also around the state and out of state has just been tremendous," university spokeswoman Mia Overton told Baptist Press, adding, "Although the William Carey University campus is closed, the university is open and we are doing everything we can to continue operations."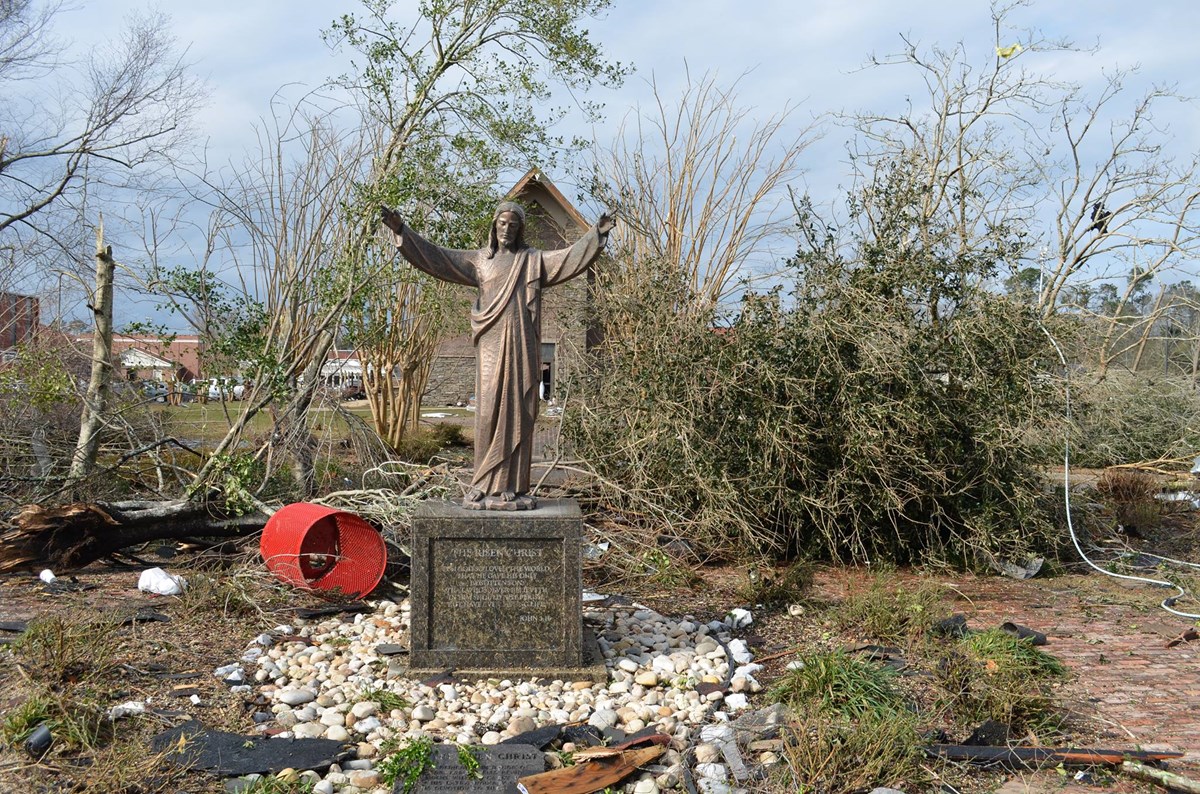 Image: William Carey University
The tornado was among a line of storms to hit the Southeast Saturday and Sunday, killing at least 18 people and leaving damage from Mississippi to Georgia, according to the Associated Press.
Four people died in southern Mississippi, CNN reported.
While there were no deaths on the William Carey campus, the injured included a member of the women's soccer team who lost three fingers when a door slammed on them, Overton said. A separate group of students was returning to campus as the storm struck, and it picked their car off the ground.
The Jackson Clarion-Ledger reported that three first-year medical students studying in the Medical Arts Building found themselves "surrounded by rubble." In another building, a professor was in his third-floor office when much of the roof detached.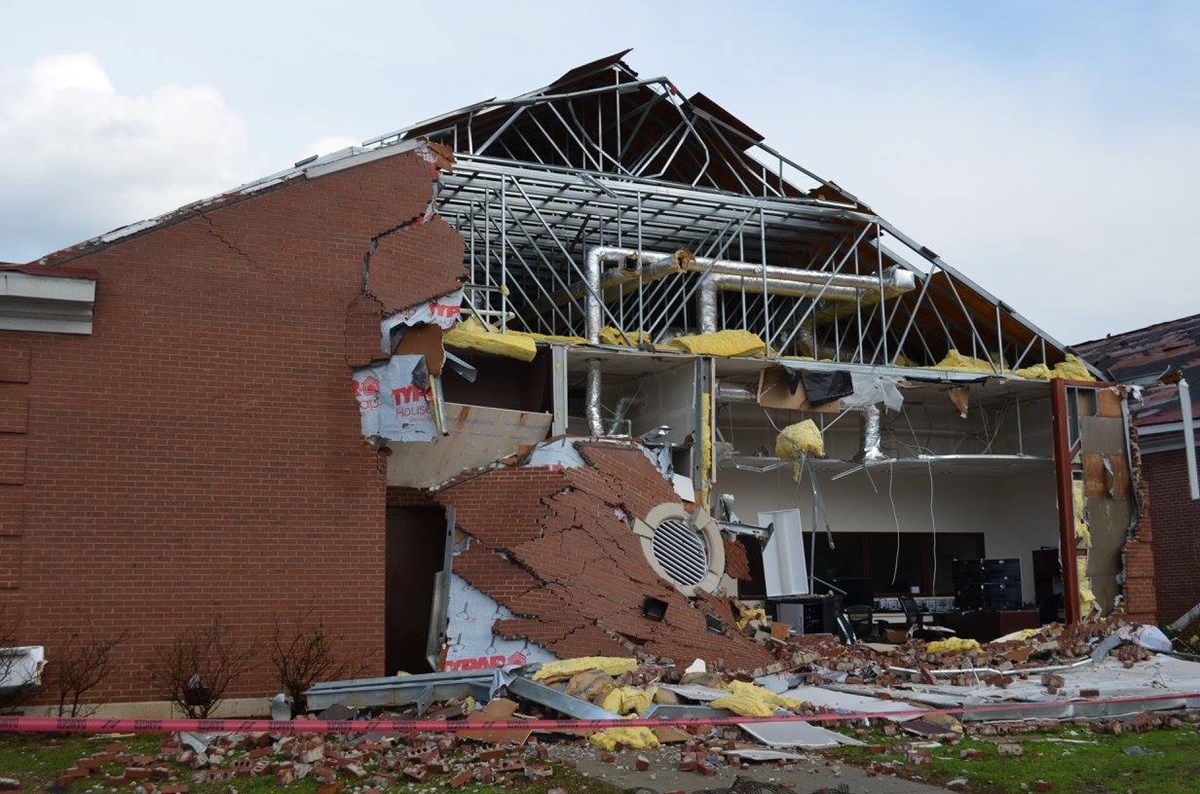 Image: William Carey University
Four buildings may have to be demolished and replaced, including Tatum Court, the "iconic building in the center of campus" erected in 1914, Overton said. The university "would like to try to save" Tatum Court "if at all possible. But we don't know if that's going to be feasible."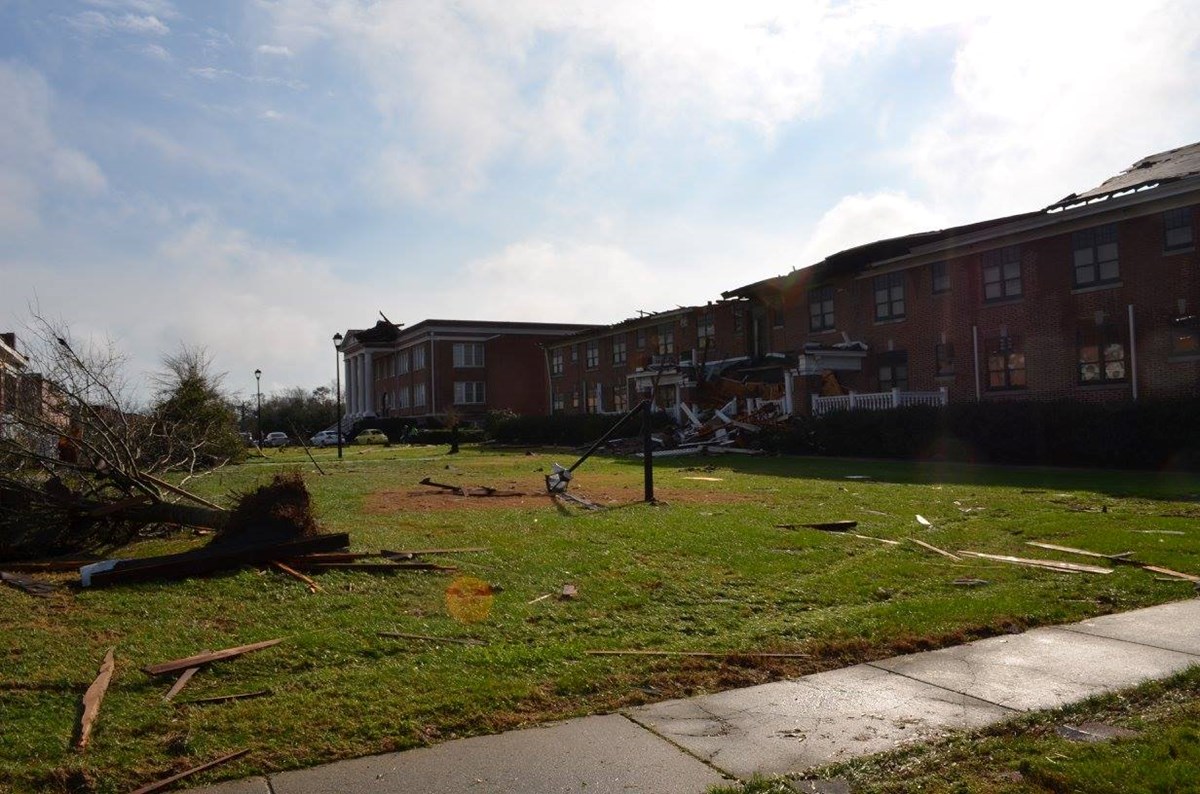 Image: William Carey University
Also facing potential demolition are two dormitories and the building housing William Carey's School of Business, Overton said. The Clarion-Ledger reported damage to most vehicles on campus and a "gaping hole" in Green Science Hall.
Of William Carey's approximately 4,400 students, 800 live on the Hattiesburg campus, Overton said, noting many had gone home for the weekend. There is no estimate how many people were on campus when the storm hit.
Campus residents who were unable to go home have been moved to temporary housing at the nearby University of Southern Mississippi.
In an effort to complete the winter trimester, online classes are continuing as scheduled and many traditional classes will move online, Overton said. Courses that cannot move online, like science labs, may meet at the University of Southern Mississippi or Pearl River Community College.
Students' immediate physical needs have been met, Overton said. Continuing relief efforts will focus on repairing the campus and helping students with expenses like lost textbooks and computers.
"The safety of our students and faculty and staff remains the top priority," Overton said.
Jim Futral, executive director of the Mississippi Baptist Convention Board, wrote in the Baptist Record newsjournal that touring William Carey's campus made him realize "the school is not going to be able to open for weeks, or months, or maybe a year."
Still, Futral wrote, "We will not fear and with the strength of God, the love and help of His people, the families all around ... Hattiesburg, and the large family at William Carey University that has come there from the four corners of the world, we will realize God is with us and he will be our deliverer."