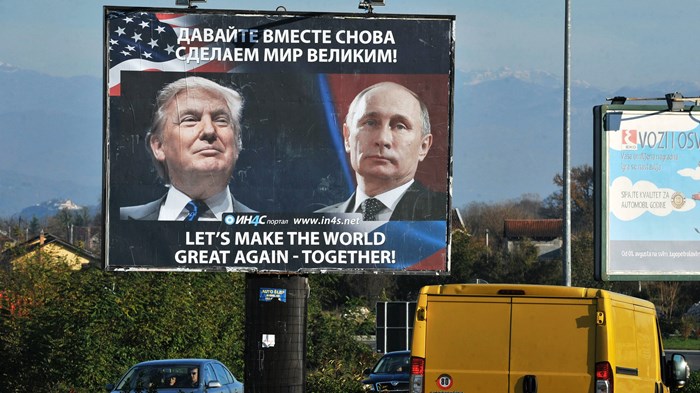 Image: Savo Prelevic / AFP
Russian evangelicals would have loved to listen in on the first phone call between Donald Trump and Vladimir Putin this past weekend—but for opposite reasons from many Americans.
As the recent presidential campaign turned US attention to Russia—with reports of Trump's alleged ties to the Russian president as well as alleged hacking by Russian operatives in hopes of influencing the election—Russians were following American politics too.
"The hope for a new understanding between Russia and the USA is very strong, especially for evangelicals," said William Yoder, spokesman for the Russia Evangelical Alliance.
Russia's evangelical minority, roughly 1 percent of its population of 143 million, finds itself living and serving in the East-West tension between its nationalistic government and the outside evangelical groups that support its gospel work in the heavily Orthodox country.
Yet Putin's popularity spans across religious groups in Russia, and ...
1