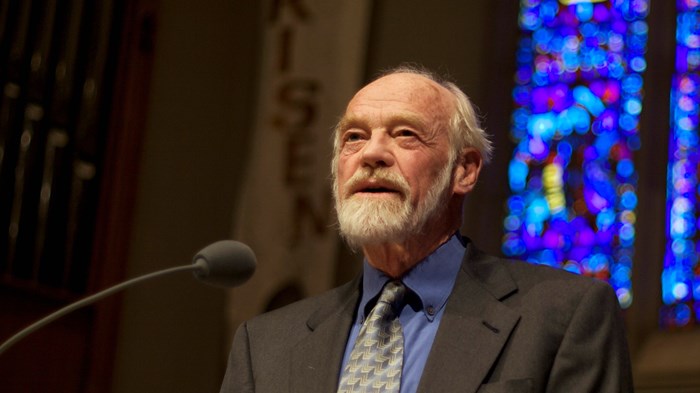 Image: Clappstar / Wikimedia
A day after a Religion News Service interview portrayed retired pastor and author Eugene Peterson as shifting to endorse same-sex marriage, the evangelical leader retracted his comment and upheld the traditional Christian stance instead.
"To clarify, I affirm a biblical view of marriage: one man to one woman. I affirm a biblical view of everything," he said in a statement Thursday afternoon.
Peterson, best known for creating the paraphrased Bible translation The Message, also regrets the "confusion and bombast" in the fallout of his remarks, which were widely shared and commented on online yesterday.
Peterson stated:
Recently a reporter asked me whether my personal opinions about homosexuality and same-sex marriage have changed over the years. I presume I was asked this question because of my former career as a pastor in the Presbyterian Church (USA), which recently affirmed homosexuality and began allowing its clergy to perform same-sex weddings. Having retired from ...
1