Researchers: Faith Helps Mass Shooting Survivors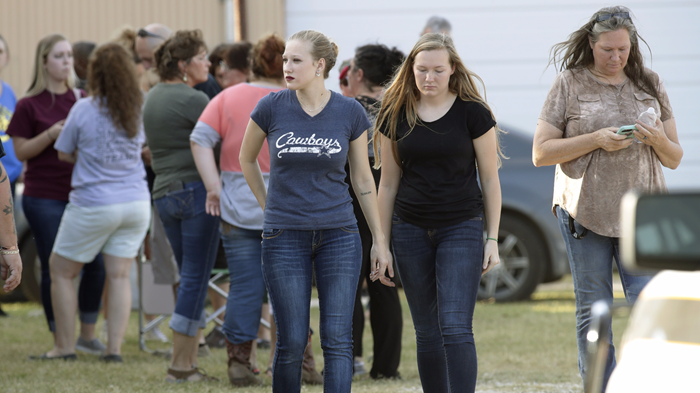 Image: Erich Schlegel / Getty Images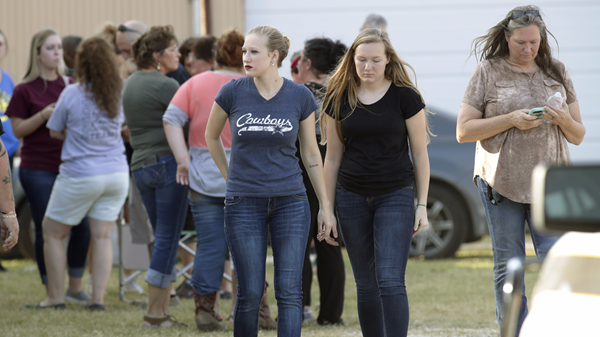 Researchers: Faith Helps Mass Shooting Survivors
No one expects their church to become the target of an attack—especially not the kind of spare-no-one shooting that took place Sunday at a Southern Baptist church in rural Texas.
A gunman shot nearly 50 worshipers, 26 fatally—a figure that nears the total attendance at First Baptist Church of Sutherland Springs many weeks. For survivors and their neighbors, it's the kind of unimaginable tragedy that will change their small single-stoplight town forever.
However, recent research around mass shootings indicates that people of faith, particularly those who receive support from their churches and religious communities, fare better in their recovery.
"Finding comfort in one's faith and faith community is particularly important to helping mass shooting survivors hold onto hope amidst such horrible tragedies," said Jamie Aten, executive director of the Humanitarian Disaster Institute (HDI) at Wheaton College. "Now is the time for First Baptist Church and surrounding churches to gather, pray, and lament in community."
The first in-depth empirical studies examining faith and mass shootings—which HDI presented during the American Psychological Association convention last year—found that faith communities that rally together in the wake of a mass shooting make a measurable difference in the lives of survivors.
After a mass shooting, people who felt supported by their religious communities ultimately experienced fewer symptoms of depression and post-traumatic stress disorder (PTSD), and their faith didn't suffer as much.
The research—which studied recovery efforts from shootings over the past two years in Orlando, Dallas, and Roseburg, Oregon—is currently under ...
11/06/2017