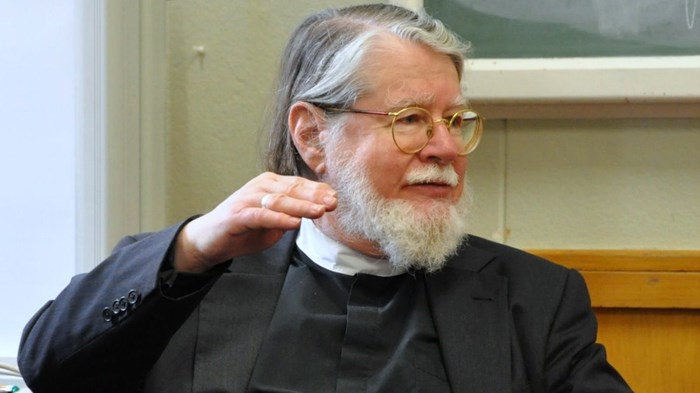 Image: Jon Roxborgh
Robert Jenson, one of the top American theologians of the 20th century, died this week at 87.
Jenson made lasting contributions to Lutheran, ecumenical, systematic, and Trinitarian theology, and was known for the breadth and originality of his scholarship.
Tributes call him "the greatest American theologian since Jonathan Edwards," "one of America's most important theologians," "America's … most creative systematic theologian," and a "theologian's theologian." [CT's tribute "tells the story of a human being who infected those around him with a love for Jesus Christ."]
His work "contributed to the revival of systematic theology in the English speaking world," Scott Swain, president of Reformed Theological Seminary in Orlando, told CT.
Robert P. George considered him among the "most brilliant and creative Christian theologians of the post-World War II period."
"His understanding ...
1