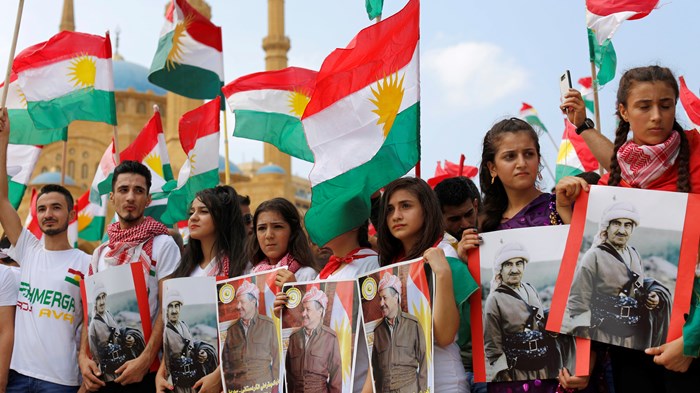 Image: Hassan Ammar / AP
Despite intense opposition, a referendum that could lead to the establishment of an independent Kurdish nation appears set for Monday, September 25.
Upwards of 35 million Kurds—a majority-Muslim community and the fourth-largest ethnic group in the Middle East, spread across Turkey, Iran, Iraq, and Syria—are on the verge of setting their century-old dream of a homeland on the path to reality.
Victimized by the Ottomans during the Armenian (and Kurdish) genocide of the 1910s and regularly persecuted since, the Kurds have long been a marginalized population. Ironically, the recent upheaval in the Middle East has presented them with an opportunity. Many are moving to take advantage of regional mayhem and political malfeasance, filling a void of security and governance with self-determination.
The idea of a free Kurdistan isn't popular among non-Kurds. Turkey has openly fought with its Kurdish population in a decades-long conflict that has killed between 30,000 and 40,000 since ...
1