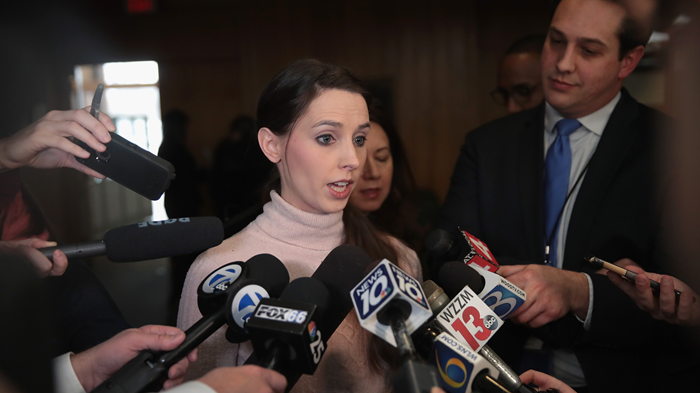 Image: Scott Olson / Getty Images
Comments by Larry Nassar accuser Rachael Denhollander in a Christianity Today interview have revived debate over a dismissed abuse lawsuit against Sovereign Grace Ministries (SGM) dating back to 2012.
Last week, Denhollander referred to the SGM saga as "one of the worst, if not the worst, instances of evangelical cover-up of sexual abuse" and "one of the most well-documented cases of institutional cover-up I have ever seen."
The 33-year-old said her former church's stance toward victims and involvement in restoring former SGM president C. J. Mahaney led her family to leave the congregation.
Sovereign Grace Churches (SGC) issued a statement dated February 2 calling her characterizations untrue, citing the 2014 dismissal of a civil case against SGM. (In a separate case, a former youth leader with SGM had been convicted of abuse.)
SGC executive director Mark Prater said, in part:
We thank God for Rachael's courage in confronting Nassar and commend her invaluable ...
1