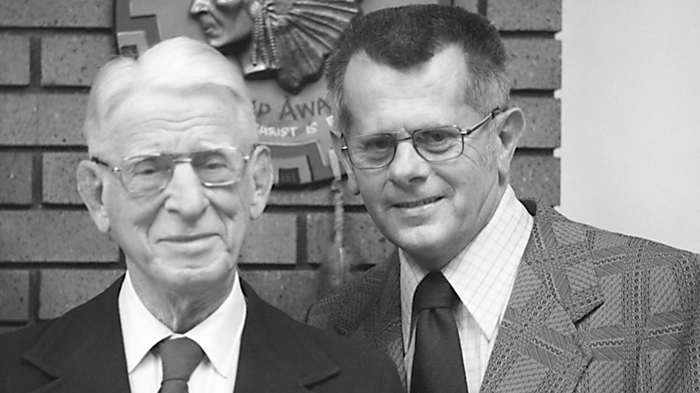 Image: Courtesy of Awana / A. Larry Ross Communications
If you've ever played in Game Square, memorized John 3:16 with hand motions, or scored prizes with Awana Bucks, you have the late Arthur Rorheim to thank.
The Chicago youth minister who co-created the Awana program and served the organization for over 70 years died on Friday at age 99.
Beyond the millions who have participated in Awana, Rorheim reshaped evangelical church life in America by introducing more rigorous and Scripture-centered kids ministry and popularizing church programming on weeknights.
As Awana's cofounder, longtime executive director, and president emeritus, he saw the organization grow from a weekly club at his church on Chicago's North Side to 47,000 churches from 100 denominations—gathering more than 3.7 million participants a week.
"I've never found the word 'retirement' in the Bible," Rorheim would say, and he continued to advise the organization and visit its Streamwood, Illinois, headquarters well into his final ...
1