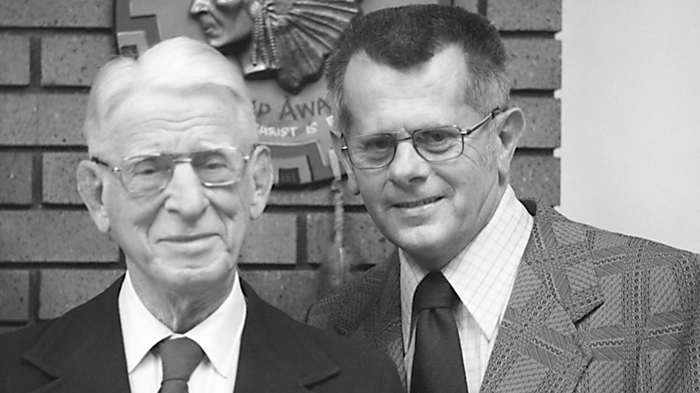 Image: Courtesy of Awana / A. Larry Ross Communications
If you've ever played in Game Square, memorized John 3:16 with hand motions, or scored prizes with Awana Bucks, you have the late Arthur Rorheim to thank.
The Chicago youth minister who co-created the Awana program and served the organization for over 70 years died on Friday at age 99.
Beyond the millions who have participated in Awana, Rorheim reshaped evangelical church life in America by introducing more rigorous and Scripture-centered kids ministry and popularizing church programming on weeknights.
As Awana's cofounder, longtime executive director, and president emeritus, he saw the organization grow from a weekly club at his church on Chicago's North Side to 47,000 churches from 100 denominations—gathering more than 3.7 million participants a week.
"I've never found the word 'retirement' in the Bible," Rorheim would say, and he continued to advise the organization and visit its Streamwood, Illinois, headquarters well into his final years.
He was proud of how "God chose to work through an ordinary, untrained man like me," since over his decades of leadership, he never earned a seminary degree or took on formal training in curriculum development.
"No other Christian youth organization has done more to reach the youth of our world than Awana," wrote Robert Lightner, Dallas Theological Seminary professor emeritus, in response to Rorheim's 2010 autobiography, Mr. Awana.
In the 1930s and 1940s, at a time when churches rarely offered activities for kids beyond Sunday school, North Side Gospel Center senior pastor Lance "Doc" Latham enlisted Rorheim to lead a weekly club for children. They established a biblical foundation with their early instruction while offering fun activities and incentives especially designed for young minds.
According to his biography:
[Rorheim] then began to conceive many of the features that distinguish Awana clubs and youth programs: curriculum handbooks, outreach events that appealed to non-churched children, a system of awards to motivate handbook completion, uniforms, and a Game Square to capture children's interest. He eventually named the program Awana, based on its key verse: 2 Timothy 2:15 (Approved workmen are not ashamed).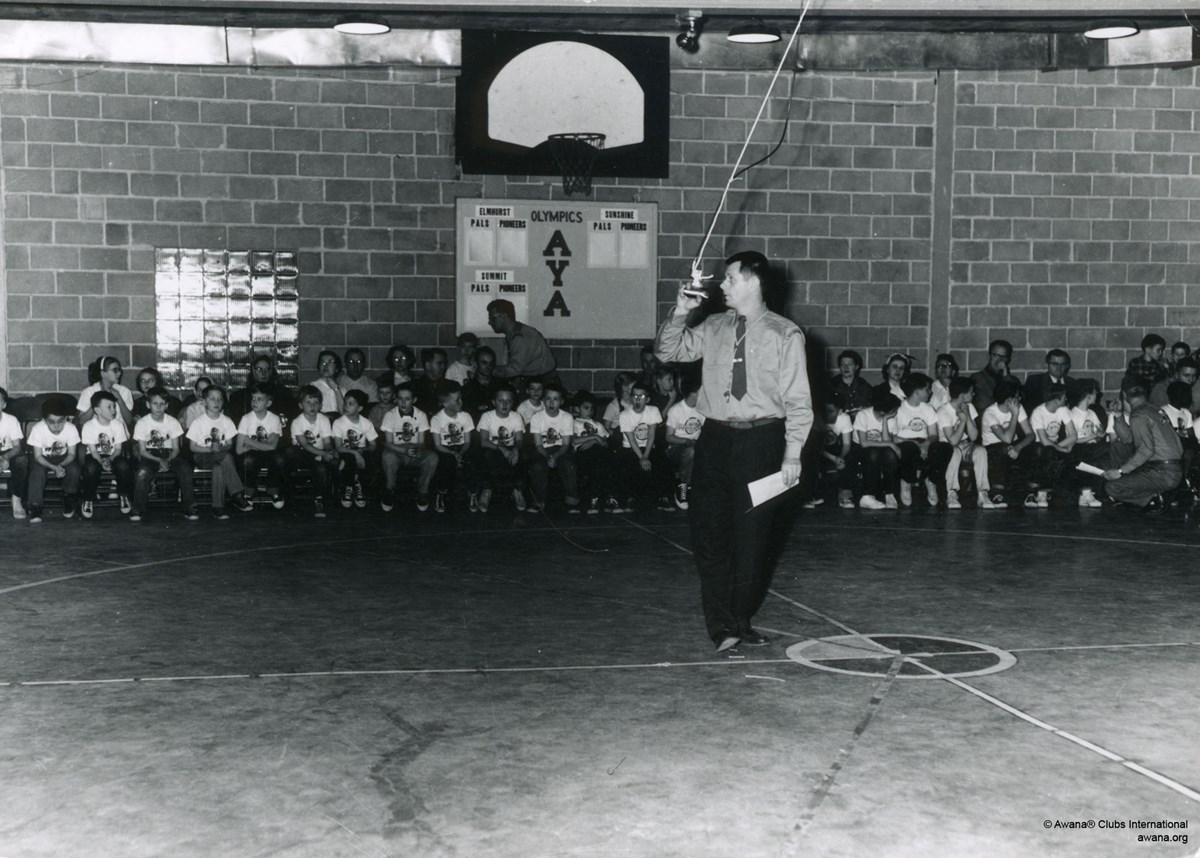 Image: Awana Clubs International
With over 500 kids in attendance each week, Rorheim and Latham saw the opportunity to expand the model and established Awana as a national organization in 1950. The parachurch ministry expanded internationally in 1972 (first to Bolivia) and now operates in 100 countries and 30 languages.
"God showed me that children the world over all have the same needs—they need Christ's redemption and they need adults to love them—and that he could use Awana to meet the needs of their hearts," Rorheim said.
A 2017 Christianity Today cover story featured the Awana ministry model and how it has evolved in the 21st century, noting Rorheim's involvement in the program's origins as far back as 1933. He went on to serve 42 years as executive director and 7 as president.
Many of today's Christian leaders acknowledge the impact of Awana, and Rorheim himself, on their spiritual lives.
"I know that I would never be where I am today if it hadn't been for Art challenging me so many years ago," said Willow Creek Community Church senior pastor Bill Hybels, who came to faith at an Awana camp Rorheim led.
"Sad to hear of the death of Art Rorheim," tweeted Dan Darling, vice president for communications for the Ethics and Religious Liberty Commission (ERLC). "His idea to entertain kids in a way that would gain an audience for the gospel became a worldwide ministry with tremendous influence. My life and millions of others were impacted by Awana."
Rorheim's wife, Winnie, nicknamed "Mrs. Awana," died in 2015. They had two children, four grandchildren, ten great-grandchildren, and three great-great-grandchildren. The family has set up a tribute site at ArtRorheim.org.
Granddaughter Kerrybeth Gwaltney remembered Rorheim, who she called Paco, in a post on Facebook.
"Our stories are innumerable, but here's just one: Paco said he could hear the songs of heaven in his last few months of his life. He even created a songbook and said he could point to the songs and hear the music," she wrote. "He said he could hear these songs from heaven: 'I'm So Glad That Our Father in Heaven' and 'The Old Rugged Cross.'"