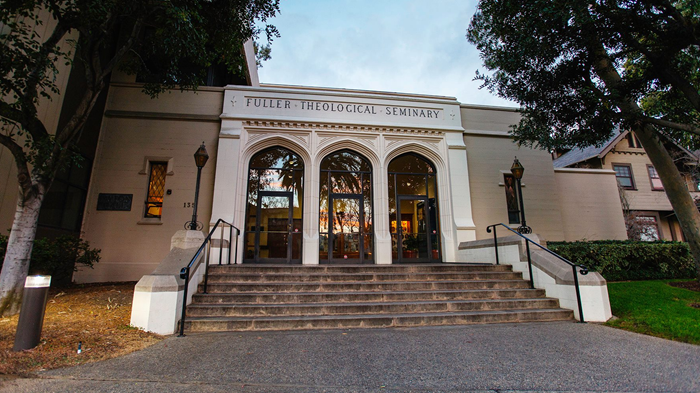 Image: Courtesy of Fuller Theological Seminary
Fuller Theological Seminary announced plans this week to sell its 70-year-old Pasadena, California, campus and move to a new location designed to facilitate its expanded online education offerings in the wake of shifting enrollment.
The decision to leave its main campus for a site in Pomona, California (about 30 miles away), follows downsizing efforts at the country's largest multidenominational seminary, which last summer announced plans to close three of its eight satellite campuses and to cut degree options at two more.
"In the last few years we have been through meticulous financial excavation, budget scrutiny, and painful cuts as we've navigated an increasingly challenging and disrupted higher education landscape," wrote Fuller president Mark Labberton in a letter released Tuesday.
"Trustees, senior leadership, faculty, staff, students, and friends of Fuller spent months in due diligence and fasting and prayer, convinced that theological education is just ...
1