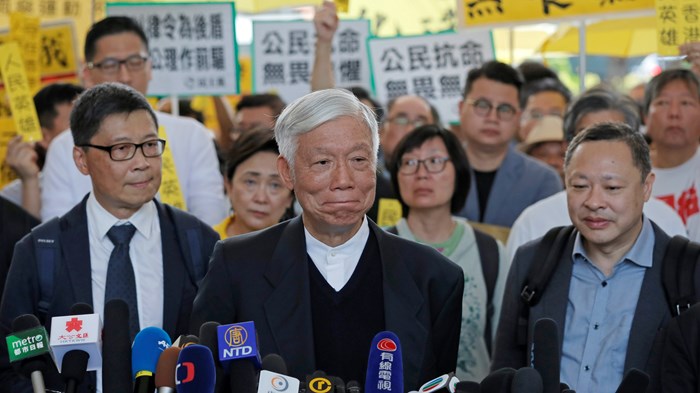 Image: Kin Cheung / AP
Update (April 24): Pastor Chu Yiu-ming—who shared his testimony and offered a biblical defense for human rights in a Hong Kong courtroom earlier this month— will likely not serve time for his role in pro-democracy demonstrations.
Chu and eight other activists were found guilty of public nuisance then sentenced Wednesday to 16 months in prison. While Chu's fellow Occupy central founders Benny Tai and Chan Kin-man will begin their prison terms immediately, the 75-year-old pastor had his punishment suspended due to his age and public service, the New York Times reported. At this point, he is not expected to be required to serve his sentence.
A researcher with Human Rights Watch called the punishments "a chilling warning to all that there will be serious consequences for advocating for democracy."
------
A Baptist pastor in Hong Kong turned the stands of a Hong Kong courtroom into his pulpit, quoting Scripture and calling for justice in the name of God, after he and ...
1