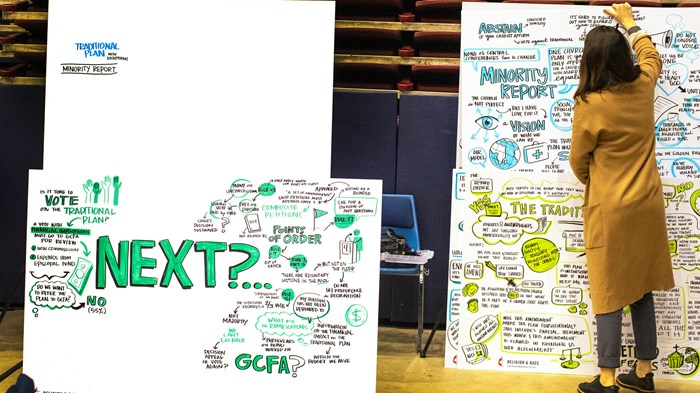 Image: Kathleen Barry / United Methodist News Service (UMNS)
Millions of United Methodists have been waiting and wondering where their denomination will ultimately land in a decades-long dispute over gay marriage and clergy—and if a major split over the issue is imminent or if the debate will continue at its general conference once again next year.
Though the United Methodist Church (UMC) voted in February to keep its traditional marriage stance, barring congregations or conferences from performing same-sex ceremonies or ordaining gay clergy, whether that policy took effect in 2020 (in the US) depended on approval from the church's Judicial Council, which released its decision this afternoon.
The council—a nine-member panel that essentially functions as the UMC's Supreme Court—was tasked with reviewing the recently adopted legislation to ensure that it didn't violate the denomination's constitution, which contains guidelines about church structures and processes.
The Judicial Council's ruling today was, ...
1