Outspoken Chinese Pastor Wang Yi Sentenced to 9 Years in Prison
Image: Courtesy of ChinaAid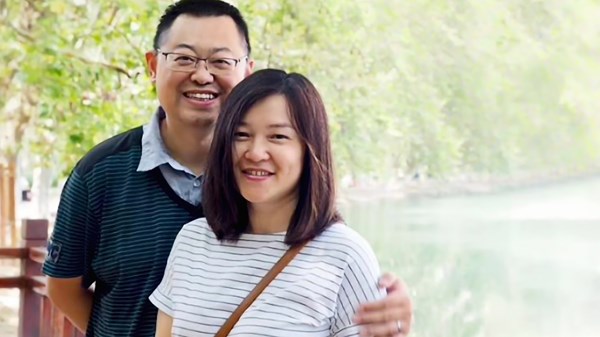 Outspoken Chinese Pastor Wang Yi Sentenced to 9 Years in Prison
China on Monday sentenced a prominent pastor who operated outside the Communist Party–recognized Protestant organization to nine years in prison.
The People's Intermediate Court in the southwestern city of Chengdu said pastor Wang Yi was also convicted of illegal business operations, was fined, and had his personal assets seized.
Wang had led the Early Rain Covenant Church and was arrested a year ago along with dozens of church leaders as part of an ongoing crackdown on all unauthorized religious groups in the country. The government requires that Protestants worship only in churches recognized and regulated by the party-led Three-Self Patriotic Movement.
Wang's congregation, one of the most prominent unregistered churches in the country, was shut down during a series of government raids on church gatherings in December 2019. The church released a prepared statement from its pastor after his arrest.
"I firmly believe that Christ has called me to carry out this faithful disobedience through a life of service, under this regime that opposes the gospel and persecutes the church," he wrote in a widely shared Declaration of Faithful Disobedience. "This is the means by which I preach the gospel, and it is the mystery of the gospel which I preach."
Wang stated that he denies whatever charges the government has against him, but will serve his time. The 9-year sentence for "inciting to subvert state power" and "illegal business operations" is the longest prison term issued against a house a church pastor in a decade, according to World magazine's China reporter, June Cheng.
Si Weijiang, a lawyer hired by Wang's mother, said the charge of illegal business operations ...
12/30/2019