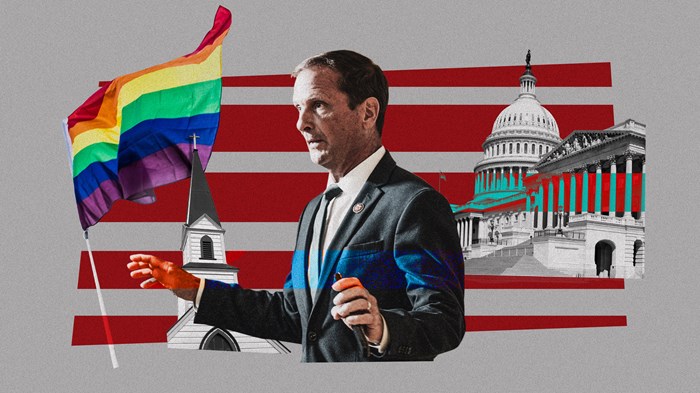 Image: Illustration by Rick Szuecs / Source images: Pete Marovich / Stringer / Getty / Dan Whitfield / Pexels / Sara Rampazzo / Unsplash
Congressman Chris Stewart doesn't expect his bill to pass. But he is proposing the Fairness for All Act anyway. It's a step of faith for Stewart, a Republican who represents Utah's second district, and a marker on the bet that it's possible to find a compromise that protects both religious liberty and LGBT rights.
"Congress can be a frustrating place to be because it's so polarized. But I don't think we can throw up our hands and quit," Stewart told Christianity Today.
Smith proposes the Fairness for All Act in Congress Friday. Advocates of the idea of finding common ground for religious liberty and LGBT rights, led by the Council for Christian Colleges and Universities (CCCU), have spent three years planning, discussing, and strategizing for this moment.
The law would prohibit anti-LGBT discrimination in employment, housing, and places of public accommodation, including retail stores, banks, and health care service providers. Currently, under ...
1