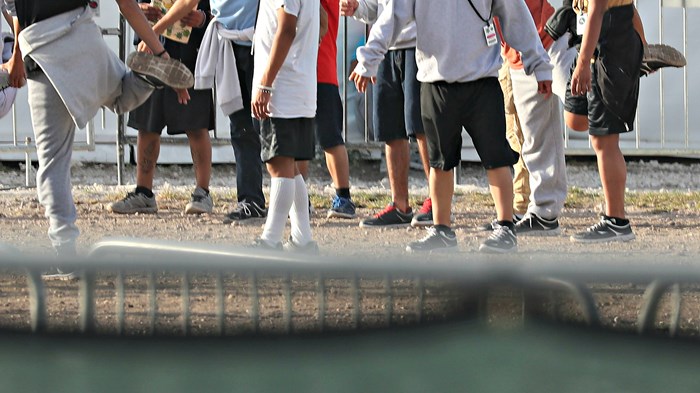 Image: Joe Raedle / Getty Images
As the federal government threatens to stop funding English lessons, soccer games, and other programs deemed "not directly necessary" for migrant children in US care, Christian groups have defended the crucial role of these activities and pledged to keep them going for kids whose lives have been turned upside down by instability.
"These services are a child's basic right and vitally important to the health and development of these children," said Dona Abbott, vice president for refugee and immigrant services at Bethany Christian Services (BCS), which cares for around 200 unaccompanied minors in five states.
The Michigan-based evangelical adoption and foster agency said in a statement that it plans to continue privately funding "recreational or educational activities for unaccompanied minors in our care" if the government withdraws its support.
Last week, the Washington Post reported on Trump administration plans to end funding for educational offerings, ...
1