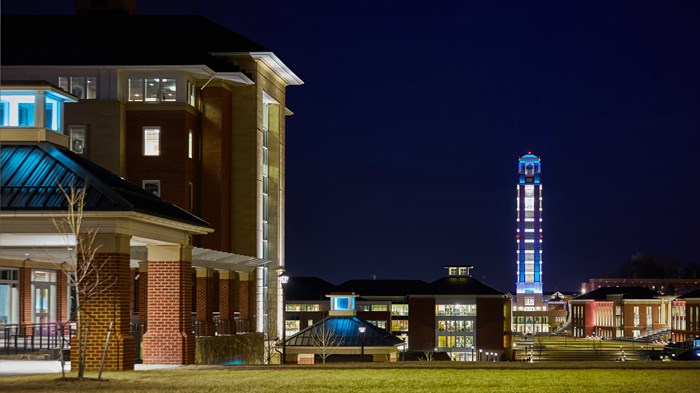 Image: Courtesy of Liberty University
Thanks to its pioneering online education platform, Liberty University offers the largest theological studies program in the country—by far. Its Rawlings School of Divinity enrolls several times as many students as longstanding seminaries, which have only recently begun to transition their degree programs online.
And Liberty's divinity school, housed in a tower erected in the center of the Lynchburg, Virginia, campus, is also on its way to accreditation with the Association of Theological Schools (ATS), the gold standard for seminaries in the US and Canada.
But a new report this week in Inside Higher Ed describes the decision to cut a dozen divinity school faculty, its falling enrollment, and a new strategy to combat what it refers to as Liberty's broader "struggles online and a shrinking applicant pool."
Top officials at the school dispute claims that the university is on a trajectory of decline, especially one stemming from its ties to President Donald Trump. ...
1