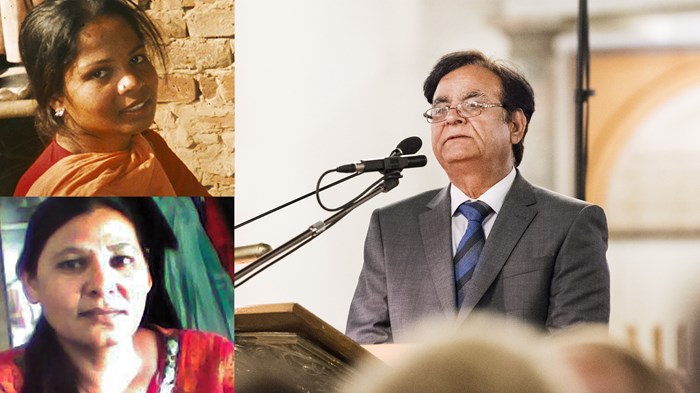 Image: Piroschka van de Wouw/AFP/Getty Images
Now that Asia Bibi has finally left Pakistan and been reunited with her family in Canada, her prison cell has a new resident: yet another Christian woman condemned to death over blasphemy charges.
Bibi's lawyer, Saif-ul Malook, told CT he will now take up the case of Shagufta Kausar, a 45-year-old mother of four, and her husband.
Christians are Pakistan's largest religious minority after Hindus, comprising about 1.6 percent of the Muslim nation's population of 210 million. However, the highest number of blasphemy charges are filed against Christians because of their poor status, their origins in the downtrodden "untouchable" caste, and their association with the West. [CT's Quick to Listen podcast explains more.]
Bibi was accused in June 2009 of speaking blasphemous words against Muhammad, a crime punishable with death in Pakistan, and was convicted in November 2010. The Supreme Court of Pakistan finally acquitted Bibi in October 2018 over "contradictions ...
1