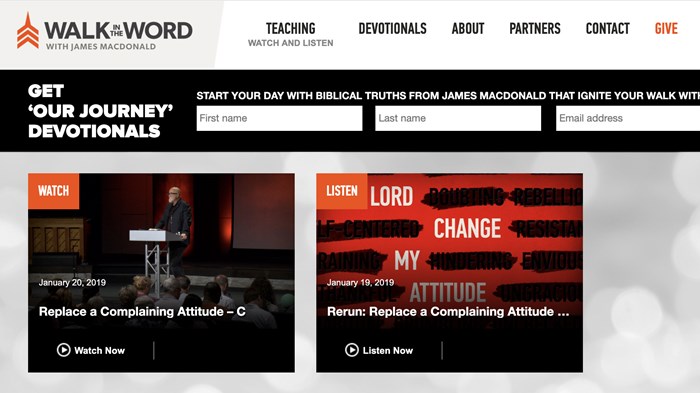 Three months after firing founding pastor James MacDonald, Harvest Bible Chapel has pulled the video and radio broadcasts of his popular "Walk in the Word" teaching ministry and announced that it will not move forward with plans for digital distributions of his sermons.
"We understand the disappointment this may cause to you as someone who has been fed through this teaching and has graciously supported this broadcast ministry," Harvest wrote to Walk in the Word supporters in a mass email sent Thursday evening and obtained by CT. "But in the midst of this, we are trusting the Lord with every step."
The church said it would "take down the Walk in the Word website until further notice." While the site—JamesMacDonald.com—remains up, the sections containing MacDonald's video and radio recordings are no longer accessible and generate a "website under maintenance" page.
After 21 years as a radio ministry, Harvest decided ...
1